Three months ago we announced that I was organizing a small group tour through Belgium and the Netherlands. We're very excited to say that spots have been sold and we've officially green lighted the September 13th-19th, 2015 tour, and there are still limited spots open for interested people from around the world!
When we started this website three years ago, it was intended to inspire people to travel while having a few laughs, in addition to being a useful resource to current travelers and expats. While it's fun for many readers to follow along from their offices and homes, I figured what better way to inspire and be inclusive then to offer to guide people through two amazing countries that I know extremely well! And frankly, sitting in front of a computer for work gets old for me too.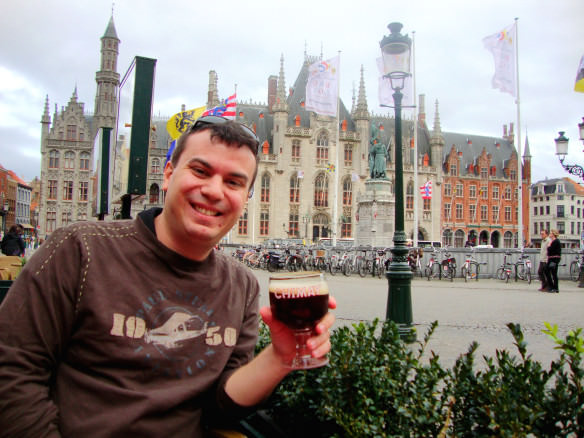 For this tour, I've added some great activities since the announcement and I've discounted my initial price by $50. I'm also offering a $50 Amazon gift card to anyone who has a friend book the tour. If you tell a friend about this tour and they book, I'll send you $50 in Amazon credit! And this tour isn't just for first time travelers, I've even received a booking from someone who's already visited this area of the world!
Special Sale: If there's a group of four of you would like to partake in this tour, I'm giving away a free spot to the 4th person (based on double occupancy) and 3 bookings. Contact me for more details regarding this offer- you can always divide the savings between four people.  
Itinerary for the September 13th-19th, 2015 Belgium and Netherlands Tour (7 days, 6 nights):
Day 1: Brussels
Tour of Brussels, including the Grand Place (Grote Markt): the grandest square in Europe!
Royal Museum of Fine Arts, home to 20,000 paintings and sculptures (we won't be looking at everything!)
Traditional Belgian dinner as a group
Day 2: Brussels
Free Time to Explore Brussels
Cantillon Lambic Brewery tour (100+ year old active brewery with antique brewing equipment)
Pub crawl to a few of Brussels' most unique pubs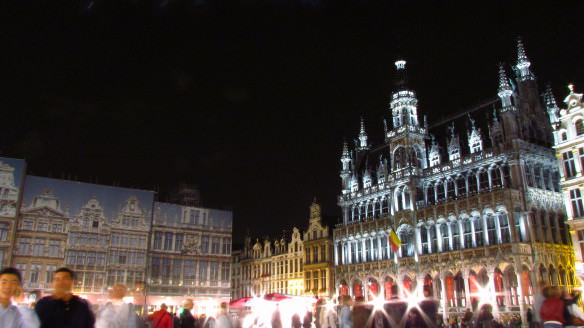 Day 3: Bruges (Brugge)
Travel by train to Bruges as a group to spend the day in one of Europe's most well preserved medieval and chocolate filled towns
Canal Boat Tour of Bruges
Tour of De Halve Maan Brewery, which has an amazing view of the city from its rooftop
Free Time to Explore Bruges- enjoy the beautiful town, maybe climb the belfry or just enjoy amazing chocolate from a wealth of chocolate shops.
Return to Brussels to spend the night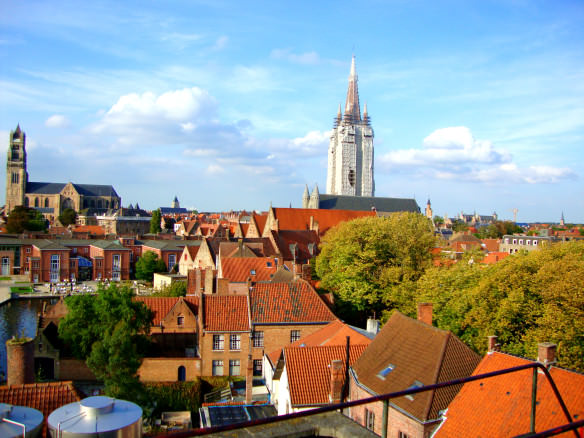 Day 4: Amsterdam
Train Travel to Amsterdam & check into hotel
Amsterdam City Center Tour, including the flower market & other beautiful landmarks
Picturesque Canal Side group dinner
Tour of Red Light District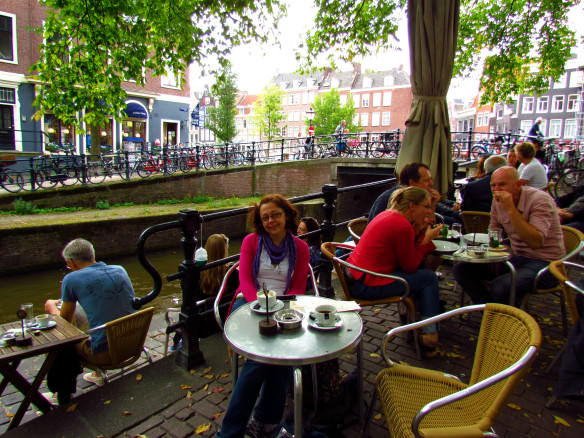 Day 5: Amsterdam
Canal boat tour of Amsterdam
Visit to the Rijksmuseum as a group to view centuries old work by Dutch Masters like Rembrandt (or take in the Van Gogh Museum, Anne Frank House, Heineken Experience or a multitude of other activities I can recommend)
Free Time to Explore Amsterdam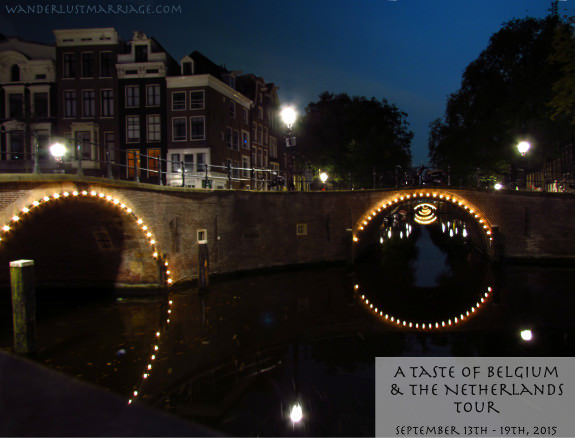 Day 6: Haarlem
Train trip to the beautiful town of Haarlem, which has a wealth of impressive buildings and lovely canals, offering a glimpse of Dutch life on a smaller scale to Amsterdam
Return to Amsterdam for Dutch craft beer and gin (jenever) tasting at one of the very best pubs in Amsterdam, Arendsnest.
Traditional Dutch dinner in Amsterdam at Haesje Claes
Day 7: Conclude in Amsterdam
Traditional Dutch market visit to enjoy delicious fresh syrup waffles (stroop waffels) and sample the best Dutch cheeses
Visit t'Ij Windmill Brewery
(while accommodation is not included for the 7th night, I can assist with your plans if you'd like to stay longer or travel elsewhere)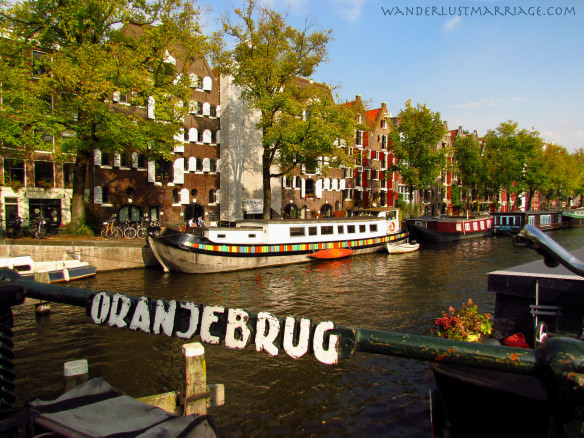 $1,245 US per person
, based on
 double occupancy 
and 
$1,445 US
for
 private single occupancy
(this includes the $50 discount mentioned).
Special: If there's 4 of you would like to partake in this tour, I'm giving away a free spot to the 4th person based on double occupancy and 3 bookings. Contact me for more details regarding this offer! 
While prices listed are in US dollars, this tour is open to English speaking travelers from around the world!
What's included?
Private accommodation in comfortable mid range hotels (the equivalent of Ibis or better) for 6 nights, specified tours and museum admissions, train travel between Brussels, Bruges, Amsterdam and Haarlem, specified meals, some drinks, and my expertise of the region for a week.
What's not included?
Airfare, and anything not specified in what's included. While some meals and a few drinks are included, not all meals are included and most drinks are not included.
Payment Schedule
A non-refundable deposit of $500 US is required to reserve a remaining space on this tour. I've extended payment deadlines to continue selling this tour until August 15th, 2015 at the latest (or until all 10 spots are sold), to insure that we all stay in the same comfortable hotel and can partake in the activities listed. If the tour sells out prior, I'll update this post to note that the tour is closed and I won't accept any additional deposits.
You can make your $500 deposit to secure your place on the tour by clicking the add to cart button below. Full payment for the tour will be due by August 22nd, 2015 and I'll contact you to discuss the remainder of the payment after you've paid the deposit. If you pay in full and for some reason can't make the tour, I'll refund 25% of the tour price to minimize your risk!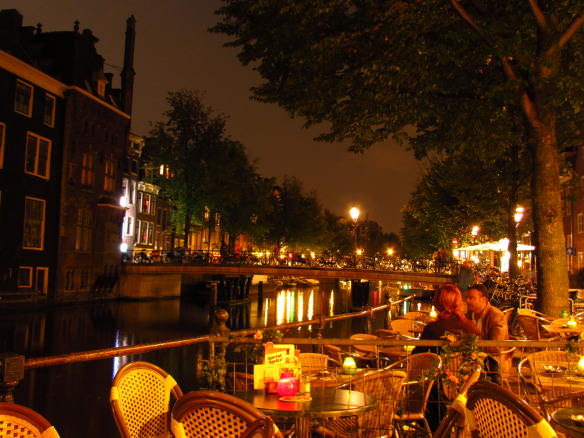 'A Taste of Belgium and the Netherlands' Terms and Conditions:
Please purchase travel insurance before arriving for the tour. A couple travel insurance companies to consider are Allianz and World Nomads. Read policies carefully as they vary in terms of coverage. We can't be held responsible in the off chance something goes wrong and you'll need to sign a liability waiver before the tour begins. Read more about travel insurance on Rick Steves' website. With that said, Belgium and the Netherlands are generally very safe countries.
You're responsible for required travel documents for Belgium and the Netherlands. If you're a citizen of the USA, Canada, Australia, New Zealand, and most European countries, all you need is a valid passport, usually with six months validity remaining. Double check with your embassy online.
Due to unforeseen circumstances, it's possible there could be a small change in a particular activity listed. If this occurs, something of additional quality will be substituted in its place.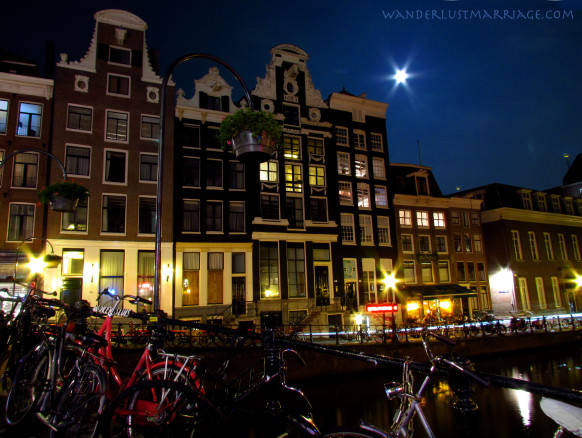 If you want to spend additional time in Belgium, the Netherlands or elsewhere in Europe, I can assist you with personally tailored advice and offer you some money saving tips. I've travelled to most countries in Europe, albeit I know some far better than others.
Additionally, you can inquire about hiring me to guide a group of 5 or more people through Belgium and the Netherlands at different dates to those listed above. For anyone interested, you can contact me at [email protected] or call me at +1-857-919-9327. For groups of 5 or more, your itinerary and accommodation style can differ from the above itinerary to suit the experience you're looking for (at negotiable dates and rates). And while I'll guide you to the best activities, restaurants and pubs, we'll also have some expert guides in their respective areas so you'll learn even more, in addition to having fun with great company. Other locations you can inquire about in terms of personalized private tours include our other former home of Ireland, Greece (a group tour is planned for May, 2016) and our current home of New England!
We recently lived in Amsterdam for 3 and 1/2 years and have also made several trips there as tourists over the years, but I'd like to extend a special thanks to American journalist and current Amsterdam resident, Jessica Lipowski, for a wealth of additional great advice on Amsterdam (most of which isn't even mentioned in the itinerary, but is on my mind). I also want to thank a great group of expat and Dutch writers who contributed to an article on their favorite Dutch foods to help highlight Dutch culture and assist with promoting this tour. I also want to thank some very close Dutch friends, whose wonderful company and hospitality during our September, 2014 visit helped inspire the effort to put together this tour.
Spending years of my life in this region led me to become a Belgian and Dutch craft beer aficionado, taking a special interest in monk brewed 'Trappist' and abbey style ales, and I highlighted some of this expertise in my recent article 'Not All Belgian Beers go to Heaven.' I also earned a bachelor's degree in history from the United States' second largest university, UCF, and was president of the honors history society (Phi Alpha Theta) for a year, so I know a few things in that realm too. Bell, who is a PhD scientist, is planning to join the tour for the first and final day, while working out of her company's Rotterdam office in between.
Click below to make your deposit and secure a spot for a fun filled & enlightening tour of Belgium and the Netherlands September 13th-19th, 2015 and please don't hesitate to email me at [email protected] or call me at +1-857-919-9327 to discuss this trip.