San Diego consistently ranks as one of America's most livable cities. Lots of sunshine and warm weather make outdoor activities one of the highlights of visiting this lovely city. A very short distance across the bay from San Diego is one of America's most premium pieces of real estate, Coronado island. You can get to the island over the San Diego-Coronado bridge by car. But the island is also very accessible without a car. Renting a bike on Coronado Island is easy too!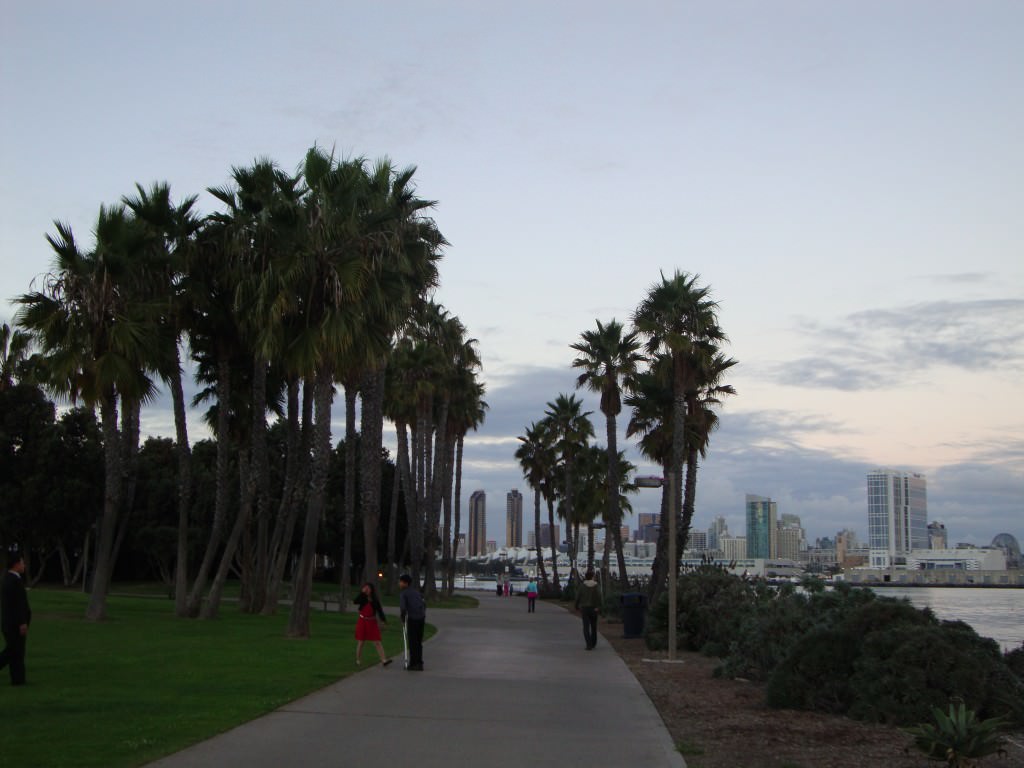 Ferry from San Diego to Coronado Island
From San Diego harbor, pedestrian only ferries leave for Coronado island every hour. The boat ride only takes about 20 minutes and costs $5 each way. The ferry ride offers fantastic views of downtown San Diego and the entire surrounding bay area.
Upon arrival in Coronado you are dropped off in plastic touristy land, consisting of several small strip malls containing many overpriced eats and tacky trinkets. We wouldn't suggest going to Coronado hungry. I happened to grab a fish gyro sandwich from one of the fast food restaurants and it was actually quite terrible.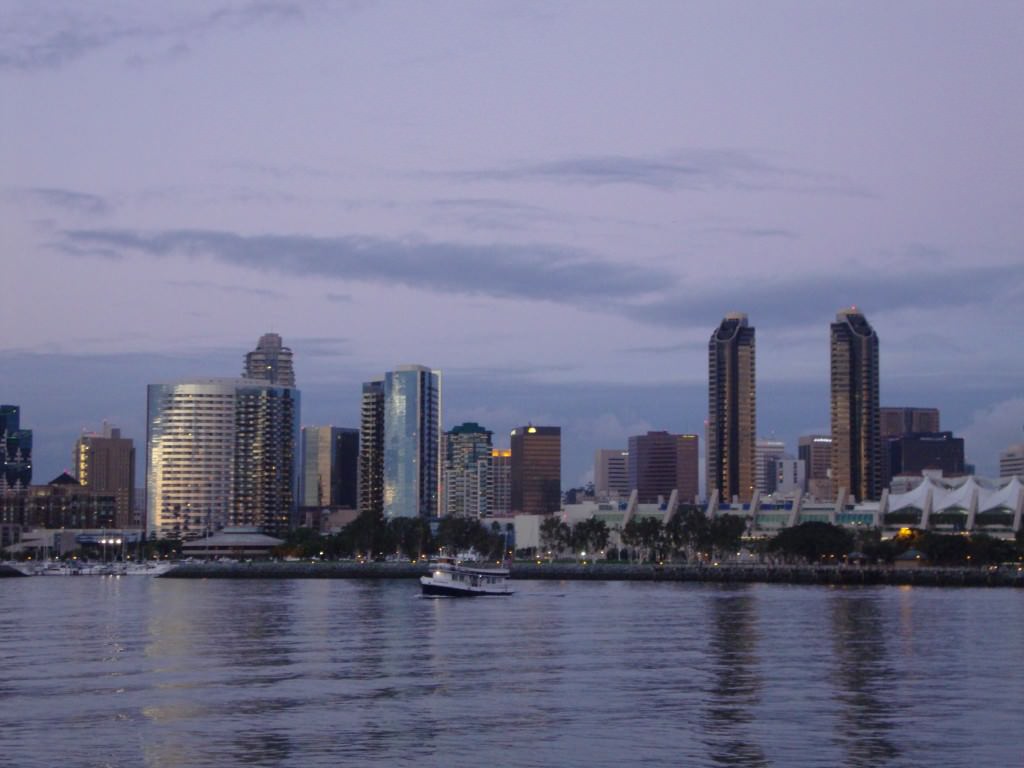 Is Coronado Island Worth Visiting?
Coronado is very worthwhile to visit. There is a fantastic boardwalk to stroll and admire San Diego's lovely sky line. And for the cost of a lousy fish gyro you can rent a bicycle for 1 hour and see even more of the island. It's a fantastic bicycle date idea!
Bikes and Beyond offers rentals for just $7 an hour or $25 for the day (both prices include a helmet) and they are conveniently located near the ferry landing. They just ask to swipe a credit card to be sure you return their bike.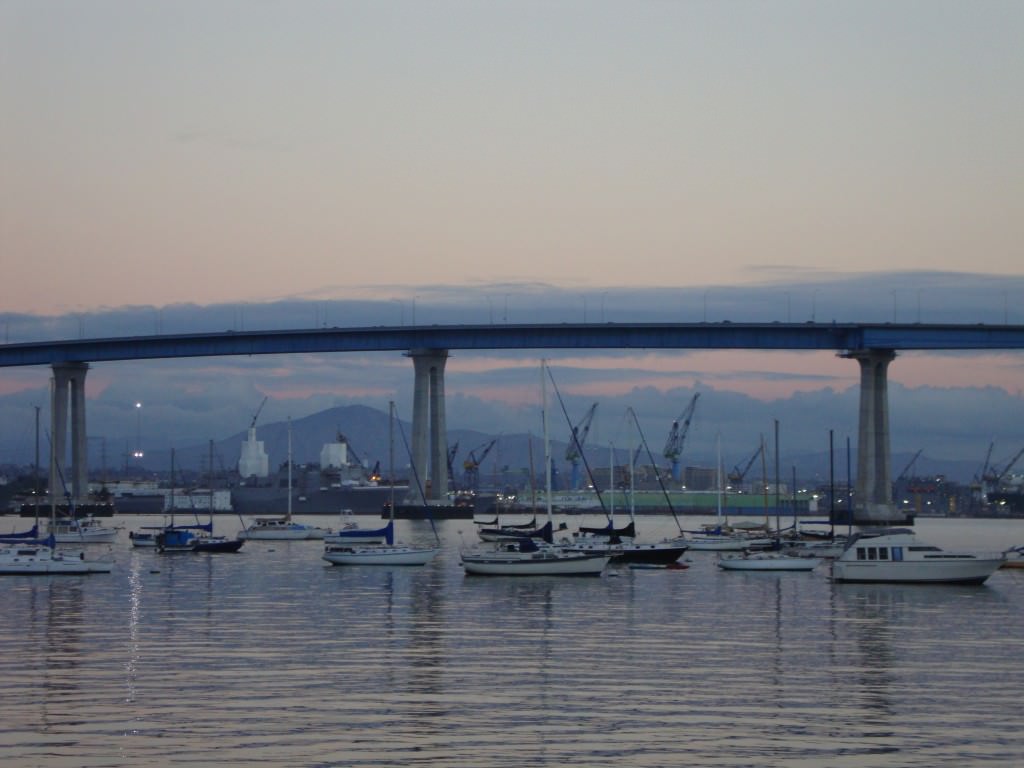 Renting a Bicycle on Coronado Island
Renting a bicycle is really worthwhile because the island is too big to navigate by foot. We also drove the island in a rental car but I preferred it via bicycle. Aside from some stunning and relaxing vistas, you can get up close and personal with some interesting real estate. Homes in Coronado range from lavish to the most opulent of mansions and there are some creative architectural styles, with some homes resembling Mexican style pueblos (at 100 times the cost of an authentic one!).
1201 1st St
Ste 122
(between Orange Ave & C Ave)
Coronado, CA 92118
(619) 435-7180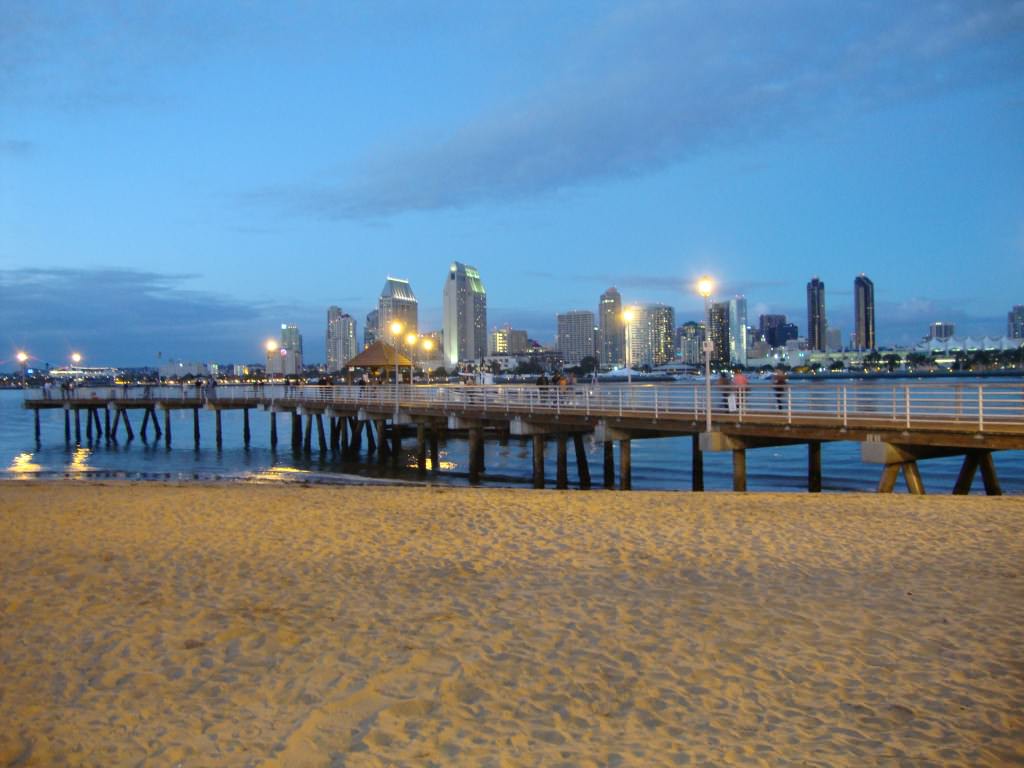 Coronado Island Ferry Details
Ferries leave every hour on the hour from 9am-9pm from downtown San Diego's Broadway pier, and every hour on the half hour back from Coronado island starting at 9:30am and finishing at 9:30pm. And again, you're probably better off eating in San Diego, or at least somewhere other than the tacky ferry landing area.
Coronado Ferry Landing schedule:
Ferry Service from San Diego to Coronado begins at 9:00 am from San Diego and leaves every hour on the hour

Ferry Service from Coronado to San Diego starts at 9:30 am and runs every hour leaving on the half hour

Last Ferry leaves San Diego at 9:00 pm Sunday through Thursday; 10:00 pm Friday & Saturday

Last Ferry leaves Coronado at 9:30 pm Sunday through Thursday; 10:30 pm Friday & Saturday

The Ferry from 5th Ave (San Diego Convention Center) to Coronado runs everyday and leaves every 30 minutes starting at 9:10 am and runs until 9:55 pm. Friday and Saturday until 10:55 pm

Check the Coronado Ferry schedule for updated information.
  Know Before Catching the Coronado Island Ferry
You may bring your bicycle or Segway with you for no extra charge

Only Service Animals allowed on Ferry

Ferry Tickets may be purchased at the Broadway Pier, 5th Ave Landing or Coronado Ferry Landing

Commuters ride FREE during early commuter hours between 5:40am and 8:50am. You will receive a return ticket from the crew to use that afternoon
San Diego Highlights
San Diego is a beautiful city to visit. The San Diego Zoo consistently ranks as one of the best in the USA. Downtown is packed with great restaurants and bars. And the seals and sea lions of La Jolla are one of the highlights for us! What are some other San Diego highlights for you asides from Coronado Island?