Finding an apartment in your own city can be a nightmare, let alone a foreign country! But if you've decided to take the plunge and move abroad here are some renting tips for Europe, particularly particularly if you're planning a move to the Netherlands, Italy, Spain, Germany, the UK or Ireland. We'll have a post to follow for some rental tips in countries outside Europe. We'd like to extend a huge thanks for the amazing advice we received from numerous travel bloggers that have allowed us to have such a detailed post with first hand experiences!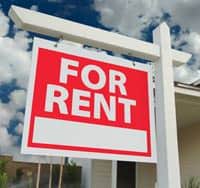 Rentals in the Netherlands – Bell & Alex
If you're moving to the Netherlands you are going to be in for quite a surprise when it comes to renting… the cheapest apartments technically don't even include the floor boards, though often the previous tenant will sell them to you cheap so they don't have to tear them out. This is unless you're willing to pay more for your place and have it be furnished, which may only mean there is a floor, fridge and a table. But the great thing is that the place is essentially yours and you can do what you like with it. Want to paint the walls purple? Knock yourself out! It's also important to know that once you have a lease it is almost impossible to kick you out as along as you're paying your rent pretty much on time. If the landlord decides to sell their apartment to someone else, you're still legally entitled to live there under the new owners if you wish!
How to Search for a Place
If you plan to move to Amsterdam, finding a gorgeous little place along a canal that doesn't cost you a fortune is going to be extremely difficult as demand exceeds supply. The best thing you can do is go to Marktplaats and you'll need to search Huizen en Kamers (houses and rooms) and then choose the huur (to rent), then narrow it down by city.
If you choose to go the agency route, it will be expensive and don't expect to find many units under €1,000 ($1,380 US) per month. The agency also charges you the renter a 1 month commission for their services. So if you find a place for €1,000, you will need to pay a minimum of €3,000 before moving in. This includes the agencies commission which is never returned, the huur borg (rent deposit) and first month's rent. It's pricey!
Colleagues and word of mouth are the best ways to find affordable places, but this can be very difficult if you're new. You can also look into Anti-kraak (Anti-squatter) which is where an owner knows the place is going to be empty for a bit and to prevent squatters taking over they let you live there on the super cheap. The downside is that they can turn up at your door and kick you out with just 48 hours notice. It's not that easy to get into this system either, but if you're a flexible person who can get an in, this is a cheap alternative way to rent!
Rentals in Italy – By Rick Zullo, from the popular blog Rick's Rome
So you've arrived in Italy and now you're ready to start enjoying la dolce vita.  Great, but first you'll need to find a place to stay.  Like anywhere else in the world, there are many ways to accomplish this: newspaper ads, websites, word of mouth, or else just walking around a neighborhood and looking for the signs that say, "Affittasi."  It stands to reason that you should explore all of these resources.
If you do not feel confident tackling this process on your own, there are people who are more than willing to help you.  However, their service comes with a hefty fee.  A broker will happily do all of your legwork and find you the perfect place to live, but it will cost you an additional one month's rent.  Sometimes you can negotiate on this a bit, but still, it's a big expense and really not necessary.
You should also know that most apartments in Italy come completely furnished, including everything that you'd need in the kitchen.  This is standard, but of course always ask to make sure.
How to Search for a Place
First know that unless you're working with an agent/broker, you won't likely be able to secure housing until you've actually arrived in the city where you want to live. As a general rule, Italians do business face to face and would never consider renting to somebody that they haven't met in person.
Of course there are several online resources to check.  Craigslist is worth a quick look, but it hasn't fully caught on yet in Italy.  Also try, Wanted in Rome, Wanted in Milan, and Wanted in Europe, which are good resources for both apartments and jobs.
The place that most Romans go to look for housing is Porta Portese.  It lists hundreds of apartments for rent in Rome and it is organized by neighborhood, which makes it very easy to search.  Another good website is Idealista.  It has fewer listing, but they are usually of good quality.  You can also check Subito (Make sure that you highlight the button "in affitto," for rent, and not "in vendita," for sale.)
Rick Zullo is an American expat living in Rome. Born in Chicago and raised in Florida, he came to the Caput Mundi in 2010 and forgot to go back. When he's not exploring his adoptive hometown or writing for his blog, he spends his time teaching the world English, one Roman at a time.  You can connect with Rick on his blog, on Facebook or on Twitter.
Rentals in Spain – By Matthias

Barcelona is one of the most expensive cities in Spain to rent an apartment. Only in San Sebastián are the prices higher then in the Catalan capital. Barcelona is still cheaper then in London or Paris, but the average income is much lower as well.
Prices vary, but expect to pay at least €700 for a very small apartment, €900 for a bit more space and over €1000 for anything truly comfortable.
How to Search for a Place
The easiest way to search for an apartment is to browse the listings on sites like www.idealista.com and www.enalquiler.com. You can refine your search by area, price and if you're renting from the owner directly or via an agency. I avoid agencies when possible, but it's not easy. Especially when you´re in a hurry expect to be depending on agencies. They typically charge 1 month rent as commission.
Before you start looking, visit different areas of the city. The old center is very romantic, but keep in mind that apartments are quite small, dark and often lack modern facilities. Grácia and Poble Sec are probably the most popular areas outside of the city centre. Most modern apartments can be found in Poble Nou and Villa Olympica. If your budget is very limited, consider living just outside of Barcelona. The coastal villages are well connected with Barcelona.
As always, your best bet to find a great place is via friends or colleagues. Try connecting with others via message boards, forums, LinkedIn groups  before you arrive. You might just find your dream apartment.
Matthias is the creator of Barcelona Tips and can be followed on twitter @barcelonatips
Rentals in Germany – by Ann
Upfront costs for renting an apartment in Germany can be very expensive. The three biggest points to consider:
1. Many apartments do not come with a kitchen or light fixtures. You'll have to buy these yourself. You can find kitchen cabinets, dishwashers, stoves, and refrigerator's used, but they are still expensive. An extra note: though I've been told from my German friends that some apartments do not come with flooring (carpet, tile, laminate, etc.), I've never noticed this myself. Proceed with caution.
2. Most apartments charge a realtor's fee of 2.38 times the monthly rent. This is even for realtors that might not have helped you even find the apartment, but only did the paperwork. You will want to look for a "provisionfrei" apartment to avoid this expense.
3. Deposits are usually 2 months rent. Again, you can find apartments that don't require that fee, but it's not as common.
How to search for a place
Immobilien Scout 24 is a popular website,  however, understanding German is or being savvy at translating is important to make use of this site.
The rental ads show how many rooms are in an apartment. Unlike the US, this is not referring to bedrooms, but total rooms (minus the spaces allotted for a kitchen and bathrooms). So, if you see a room advertising 3 rooms that means: a living room, dining room, and bedroom; a living room and two bedrooms; or whatever configuration you want to use the rooms.
Ann is the creator of Travel Turtle, which  is a family travel blog that encourages families to explore and offers tips and tools to help children engage in the destinations they travel to. Ann can be found on twitter @Ann_Travels
Rentals in United Kingdom – By Rebecca
You can rent properties furnished or unfurnished. Leases often have break terms, so you can leave the property after a certain period of time with a certain period of notice, without consequence. For example, after six months, you might be able to leave the property after one or two months' notice and then be free of the contract.
When renting in the UK, you are expected to put down a deposit (amount varies depending on who is renting out the property, but one month or a month and a half rent is not uncommon) alongside your first month's rent.
How to Search for a Place
There are lots of larger property agents you can contact to find a rental property. However, the most efficient way to find a property is probably through a website called rightmove. This website allows people to search for rental or sale properties across the UK.
There are a number of search functions you can use to tailor your search and results can be listed by price / location on a map. Most of the property agents also list their properties on this site, so it can be a good way to get a feel for what is available and/or what property agents are in the area. This website is kept up to date and has very thorough results across the country. Both rental agencies and private landlords use the site to list their properties.
Slightly off topic, but may still be relevant to know – In the UK, anyone who owns/uses a TV is expected to pay a TV license each year (costing just over 100 pounds) – that money goes to support the BBC. If you are living in a property as a single person / single family, you will only need to pay one license fee, regardless of the number of TVs you own. However, if you are sharing a house with other people, and each of the bedrooms has a lock on the door, you will be expected to pay your own license fee (ie there will be multiple TV licenses being paid in that property). If you fail to pay the TV license and own a TV you can be fined.
Rebecca was born in Canada and moved the UK for a gap year that ended up lasting almost 9 years. She has now returned to Canada and you can connect with her at Capture the Wonders and follow her on twitter @Capture_Wonders
Rentals in Ireland – By Bell & Alex
After our Dutch renting experience, finding a place in Dublin was a piece of cake. We had a list though, and thought we could find pretty much everything on it… after our Dutch experience we wanted a full size fridge, a washing machine, sunlight, a quieter residence and not to be on the ground floor! Coming from the center of Amsterdam, quieter wasn't difficult, but in our price range all we got was the washing machine.
We spent our first week in the ABC guesthouse so we could look at apartments firsthand before making a decision. As it was the off-season we negotiated a good weekly rate at  35euro a night. Which we'd recommend as a place to stay and recommend doing when moving to pretty much anywhere. Alex was pretty comfortable staying there and easily could have spent another week living in that guest house.
How to Search for a Place
To find our place we relied on Daft.ie everyone recommended this site and both private landlords and agencies post available properties here. You can also look at rent.ie but there will be considerable overlap. We found daft.ie easy to use and were able to line up appointments fairly quickly and easily.
All the places come furnished, maybe you can find an exception to this rule, but if you're moving from abroad this is going to make life easier. Though the quality of the furniture will vary greatly. Alex and I found one of the beds in our place to be rather nasty, but we were able to get the landlord to replace this bed.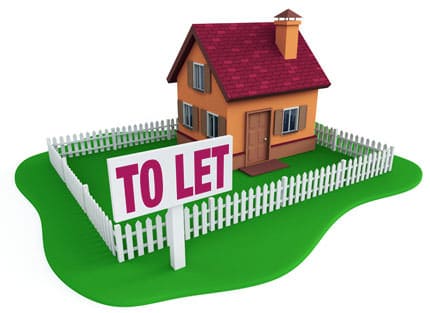 Do you have any tips for finding a perfect place to rent in your European home town?