Last week we posted the first in our two part series on renting, which thanks to my mum is now a three part series! The first part focused on renting tips for Europe. Today we have mixed bag of places and will be covering Thailand, Canada, and the United States. Australia, is now part three as my mum (a real estate agent) wrote so much great advice on what you need to know! Again, we'd really like to thank those who contributed their valuable advice to putting these posts together. We hope you find our renting tips for around the world useful!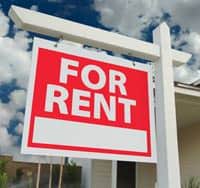 Rentals in Thailand – by Manfred
Finding accommodation in Thailand is probably as easy as it gets. There are plenty of agencies that will show you around, but the best, and easiest, way to find a place to live is just to walk around and check out the places you like the look of. What we did is just walk around some neighborhoods and found the areas that we really liked, and then just walk into any buildings we liked the look of and asked if they had any condos to rent. You'll be amazed at how many condos there are to rent in Bangkok and Chiang Mai.
How to search for a place
In Bangkok especially, you can walk into almost any large condo building and find at least 5-10 places for rent. Visit a few buildings, compare prices and make an offer on the one you like best. We've usually found that you can offer 10-15% less than asking price and have it accepted. Bangkok and some other Thai cities have a big oversupply of rentals. We've never found an easier place to find accomodation. And you have a huge choice of places, with prices to match almost any budget. Sukhumvit and Silom are the most expensive areas, but check further out and you can get some real bargains.
Manfred is originally from the UK and has been residing in Thailand for the past three years. He blogs with Miu at Renegade Travels and can be followed on Facebook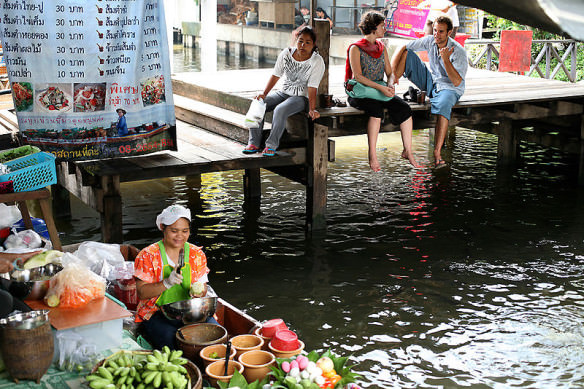 Rentals in the United States – by Bell & Alex
The US is a big country and our experience only pertains to Florida. Florida has condos in abundance, so finding a place isn't really that difficult. Many places are lovely, HUGE corporately owned apartment complexes that often have their own swimming pool and tennis court. Given our experience with a crazy private landlord in Amsterdam for 3 and 1/2 years, we now love this concept. There will be a rental office that handles your rent and anything that needs to be fixed. Also, if you get a package, they'll hold on to it rather then you having to find time to go to the post office! When we were first planning our move, I said to Alex, "where will we find a cheap fridge?" And how on earth are we going to move it? Alex looked at me with bewilderment…. it turns out fridges are always part of the deal in Florida (Awesome!) as are dishwashers (we miss that) and ovens! But nothing much in the way of furnishings are unless you pay more.
How to search for a place

In Florida you are going to need a car. Alex and I drove around the area we thought would be good to live in and started driving through the open apartment complexes (closed gate places weren't in our price range!). Driving through mid week during the day is a good idea, it will give you an idea of the neighborhood. If you like the look of the complex, find the main office and talk to the manager, who may be able to show you an empty place on the spot. If you like the apartment, you will need to pay a fee to apply. If by any chance you are working for a large company near by, check to see if they provide employees a discount on this. The fee could be up to $80 so be sure you are serious about it. Amazing by European standards, because apartment demand exceeds supply in many places in Florida, complexes sometimes even have deals where you get a free months rent with your lease!
For houses or rooms Craigslist.org is a great resource for just about anywhere in the USA (unlike in Amsterdam where it seemed only "missionaries in Nigeria" had places to rent on that website). There would still be the occasional scam going this route so just exercise normal precautions. For houses, zillow.com is a good resource for renting or buying homes.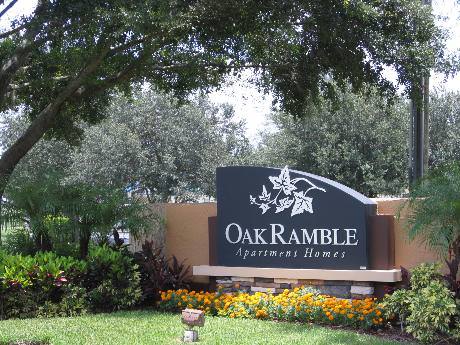 Rentals in Ontario, Canada – by Rebecca
Most properties require you to sign a year-long lease as a minimum. Some student properties require you to agree longer lease terms.
Most properties require you to provide at least two months' notice in writing before you leave the property – this is only applicable after you have completed the originally agreed tenancy (usually a year).
Sublets are very popular (i.e., if you have to move during your tenancy period, you find someone else to take over your rental contract), however, you are generally still responsible for ensuring the property is kept well during the tenancy and will be held liable if the person subletting the property damages it. If you are required to move during your tenancy agreement and you can't find someone to sublet the property, you will be required to continue paying rent for the duration of your contract.
How to search for a place
In Ontario, Canada, most rental properties are listed on the Kijiji website. There are smaller websites / private letting agents that advertise their own properties; however, there is no really comprehensive source of information on renting properties in the province (that I have come across at least). Also, it is not uncommon for the results on these websites to be out of date.
When signing up to rent a property, you are expected to put down first and last month's rent.
It is very common for people to rent out their basements to people; however, the quality of basement apartments varies greatly in both quality and price. Basements also tend to be cool and damp environments so mould can be a concern. It is also important to ensure the rental is legal and that the Government knows that the property is being rented out. This is to ensure that certain requirements are being followed by the landlord, such as ensuring there is an adequate fire-escape.
Rebecca was born in Canada and moved the UK for a gap year that ended up lasting almost 9 years. She has now returned to Canada and you can connect with her at Capture the Wonders and follow her on twitter @Capture_Wonders
Do you have any additional renting tips for these countries or other places? We'd love to hear from you!