Is Sofia, Bulgaria worth visiting? That's a great question, especially as we head into warmer spring weather. If you haven't seen too much of Europe, you're probably better off planning visits elsewhere. But if you enjoy off the beaten path destinations, with fewer tourists, then a visit to Sofia might be ideal. It's also the European Union's cheapest capital city, so that's certainly appealing if you're looking to maximize your budget.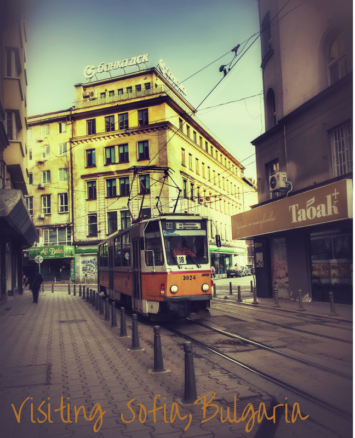 We visited Sofia this past November, sandwiching a four day stay between Greece and London. There are now at least four direct flights daily between London and Sofia. And as Bulgaria is now part of the EU, it's easier than ever to travel there. The Black Sea Resort town of Varna is also becoming increasingly popular in summer, with direct flights there from around Europe.
Temperatures hit freezing during our mid-November visit to Sofia. You won't encounter too many smiling faces when it's bitterly cold. Like many places that shift between extreme temperatures, Bulgarians are generally friendlier when the weather is warmer (according to other sources). So don't visit Bulgaria in winter unless you're planning to partake in winter sports.
What to See: Is Sofia, Bulgaria Worth Visiting?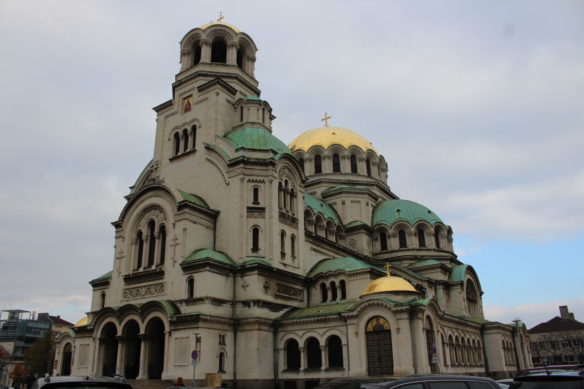 The Alexander Nevsky Cathedral is one of the largest in the Eastern Orthodox world. This is an impressive cathedral that is a must see in Sofia. Be sure to also check out the adjacent flea market, this is the place to go for souvenirs and trinkets. One vendor had a huge selection of Olympic and Soviet Games pins, so we picked up a couple antique pins from the 1980 Moscow Olympics.
The Square of Tolerance features a mosque, a Catholic cathedral, an orthodox church and a synagogue, in the center of Sofia, within a few minutes walk from each other. With the current geopolitical climate featuring a backlash against multiculturalism, a visit here is an important reminder that diversity exists worldwide. Sofia is one of Europe's oldest capitals and has a storied history of influence by greeks, arabs, jews and others.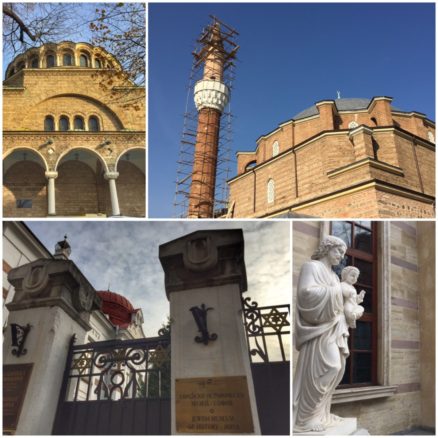 While many of the highlights of Sofia revolve around impressive houses of worship, there are also quite a few worthwhile museums. Check out the National Palace of Culture Congress Centre, as it's free and features quality local work. The National Gallery of Foreign Art is very good. And the Museum of Socialist Art is worthwhile for history buffs.
Central Market Hall (Tsentralni Hali) is a must if you visit Sofia over a long weekend. This is a great place to eat, shop and pick up some souvenirs. We enjoyed some tasty musaka here, one of Bulgaria's national dishes. Think of the Greek dish, moussaka, but the Bulgarian version includes potatoes instead of eggplant. There's a saying in Bulgaria that the key to a man's heart can be found in making a great musaka, so don't leave without trying it.
Is Bulgarian Food Good?
Bulgarian food is flavorful and it's easy to find great bang for your buck in Sofia. Bulgarians generally grill meat expertly. They also make good salads, yogurts, feta cheese, red wine and liqueurs. As Bulgaria shares borders with Greece and Turkey, their food is similar, with unique influences.
We highly recommend Made In Home. It's a quirky and relaxed restaurant with high quality food, drinks and service. Friendly service is refreshing for Sofia because it's not the norm (at least not during freezing temperatures).
We also highly recommend Hadjidraganov's Cellars. It's a little touristy but they serve excellent grilled meats, and the ambiance is fun and quirky.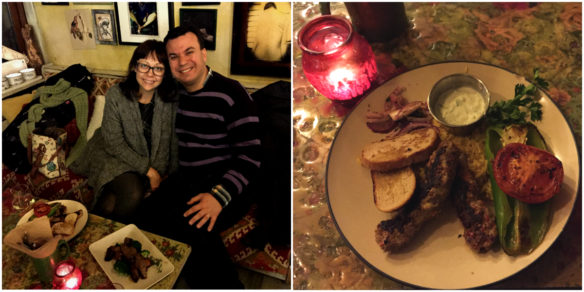 Romance Factor: Is Sofia, Bulgaria Worth Visiting?
Sofia isn't packed with romantic spots, especially when it's very cold. But for couples that enjoy city getaways over long weekends, you can enjoy delicious food in some romantic restaurants for a fraction of what you'll spend in many other European capital cities. Especially if you're drinking a few wines or beers nightly. And as we previously mentioned, Bulgarians produce some quality wines, especially reds. Don't go to Sofia for your honeymoon, but don't rule it out for a wedding anniversary getaway.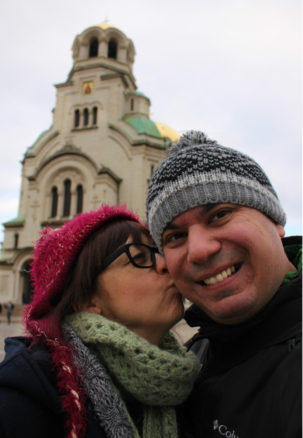 A Security Incident at Sofia Airport
Bell had an incident at security when we were leaving Sofia. One of the security agents, who wasn't even professionally dressed, inappropriately inspected her. With high platform heels, a tight top and tight pants, it's not an exaggeration that the lady was dressed more like a dominatrix than a security agent. Bell made a formal complaint to the European Union who responded by saying that they don't regulate airport security. That left us pondering the point of their existence. As this was our last impression of Bulgaria, Bell has no interest in returning as there are so many other places to visit in the world. I'm open to visiting Varna during the warmer months.
Where to Stay in Sofia, Bulgaria
When you know your dates of travel, book a hotel with free cancellation. Then you can always cancel later without penalty.
We stayed at the Best Western Art Plaza Hotel for four nights. The hotel's location is great for exploring Sofia on foot as it's just a block from Vitosha Boulevard, the main shopping street of Sofia. The rooms are comfortable and ours was decorated predominantly in purple, which is pretty unique. At the equivalent of around $60 US a night, it's great value for the center of a European capital city. Breakfast is also included and there is an adequate variety of warm and cold dishes.
You can also find awesome value on apartments (with consistently good reviews) on Airbnb. If you've never used the service, sign up here for credits off your first stay! Be sure to book listings with consistently great reviews for the best experience.
Recap: Is Sofia, Bulgaria Worth Visiting?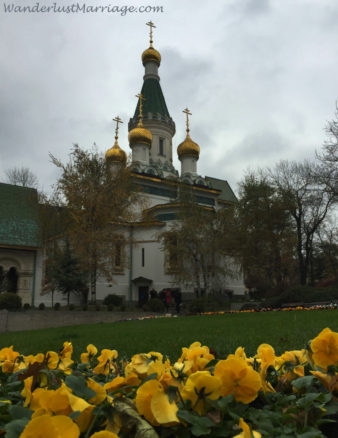 Pros: Most inexpensive capital city in Europe
Quality food and accommodation at great prices
Not as touristy as most European capitals
Cons: A little lacking in a wow factor
The dodgiest airport security we have encountered in over 50 different countries of travel
Can be challenging to explore in winter because of very cold temperatures
We both feel nearby Bucharest, Romania makes for a better weekend trip. Bucharest has a wow factor with the biggest parliament building in the world. It also has a more picturesque, gaudy and vibrant historic center. Check out our article on Why Bucharest, Romania is Worth Visiting to read more on why we rank Bucharest over Sofia.
Want to Fly to Sofia, Bulgaria for Cheap?
Play the credit card points game to earn practically free flights with everyday spending. The catch is being responsible with your credit. We take advantage of credit card bonus sign ups to take multiple international flights a year for free – or very cheap. Have questions – feel free to get in touch and subscribe to receive money saving updates.
Planning a trip to Europe and have questions? Contact me at [email protected] and I can assist you. 
Do you think Sofia, Bulgaria is worth visiting? Unfortunately, we've temporarily disabled comments as we were receiving many of the same type of inappropriate comments on the airport security incident.
Disclosure: This article contains some affiliate links. We receive a small commission when you book through certain links, and it costs you nothing extra. Thanks for using them to help maintain this website!