We lived in Amsterdam for 3 and 1/2 years, and had the opportunity to spend four fun filled summers there. We were able to enjoy a wide variety of great things and want to share our top 10 things to do in Amsterdam in summer that were our favourites. They are in no particular order as we'd never agree otherwise! The festivals listed below are held every summer, so if something piques your interest, research the future year's event accordingly.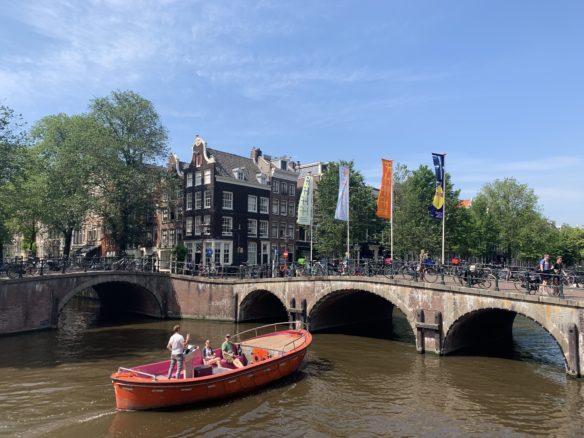 The Amsterdam Roots Festival runs for several days with all sorts of global music, however, on the Sunday in Oosterpark, all performances are free and no tickets are required. Take a picnic or snack on some of the diverse (Surinamese, Mexican, Ethiopian) food from the stalls.
This open air movie festival is gratis (free), but get there early to get a deck chair. Also, check the listings for English movies, unless you happen to be bilingual, as a French film will be subtitled in Dutch.
3)  Sample Cheese
The Dutch take cheese seriously. There are cheese shops all over Amsterdam. Many of them might have as many as 20 varieties of cheese to try. Try a range of cheese from young to old gouda, goat cheese and more. This is also a great thing to do in Amsterdam in winter too. Not ideal during a pandemic though!
4) Picnic on a canal
This was one of our favourite things to do, go to the supermarket, buy cheese, sausage, dips, olives, wine and beer and head to the dock on the Amstel out the front of the Herimtage Museum, if it was a balmy night there was a good chance you would have found us there.
5) BBQ
Summer in Amsterdam means bbqing, in the park or on friends terraces, basically any where you can. You can pick up a disposable BBQ at supermarkets for around 4euro and take it to Vondel Park, along with your sausages and enjoy the sun and a few beers on the grass.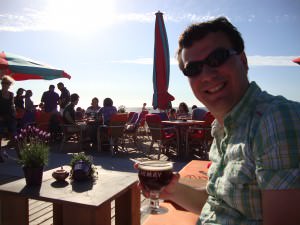 6) Day trip to Zandvoort van Zee
Zandvoort is just 30 minutes from Amsterdam Centraal Station and a round trip ticket should cost about 10 euros and trains depart about every half hour. There you can sit at one of the many bars that set up on the beach for summer or rent a beach chair and bring your own picnic.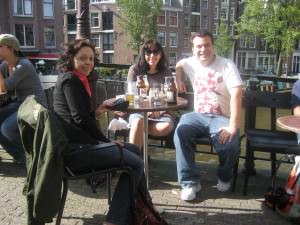 7) Sit on an Outdoor Terrace and People Watch
On a sunny evening or weekend it can be difficult to get a spot, but it is a great way to watch those in boats, those on bikes and enjoy great beers and a nice cheese platter!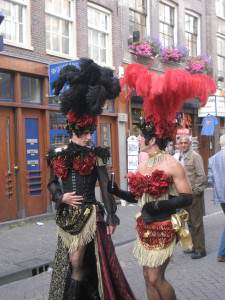 Amsterdam's parade does take place on the canals (our camera died by the time we got there), get down there early to get a good spot to watch the colorful boats pass by, and like most things we're recommending here, pack a picnic and enjoy the show!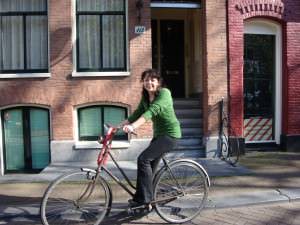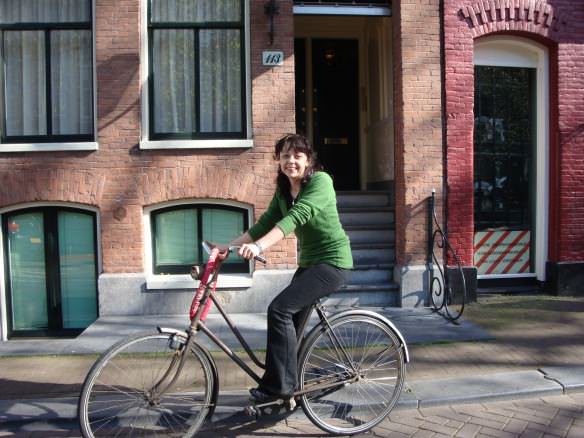 9). Cycle Amsterdam's Canals
Rent bikes from Rent a Bike Damstraat and pedal around the grachts (canals), just be prepared to play chicken a little with the local bicyclists! There are more bicycles per capita in Amsterdam than anyplace else, so it's busy with bicycle traffic!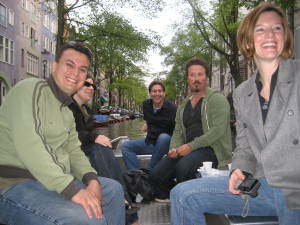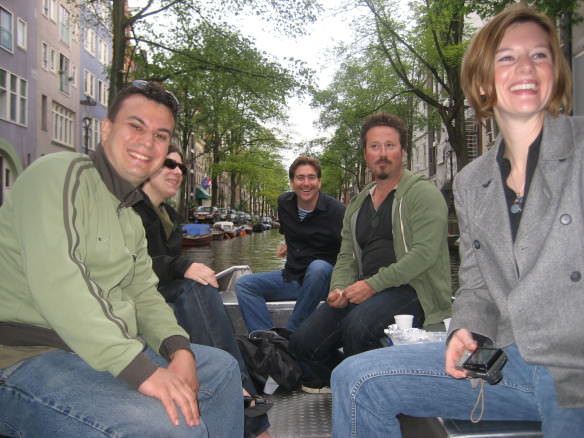 10) Amsterdam Canal Boat Tour
To find out about renting your own boat go here or to do an organized boat trip we recommend the guys who have a sign up sheet in the bar of Boom Chicago. in Leidseplein but aren't a part of Boom. Their information can be found here, but it may be they aren't running due to legal problems, their tours are free, but of course feel free to give them a donation. We don't really want to recommend the big boat companies, those tours are boring, for your own fun rent a paddle boat, which you can take your own drinks on and have a great time!
Amsterdam Hotels
Luxury:
Radisson Blu makes for the one of the best value upscale stays in Amsterdam.
Pulitzer Amsterdam is a great luxury choice with first class amenities and a lovely central location on Prinsegracht (western canal belt). It's walking distance from everything, but a fair distance away from the Red Light District and other noisy parts of Amsterdam.
Mid Range:
Citizen M makes for a comfortable and modern stay in Amsterdam. Rooms come with an Ipad and a big selection of entertainment options. We also recommend Motel One Amsterdam and Motel One Waterlooplein as it's good bang for buck, with an excellent breakfast.
Budget
Backpackers should consider fun options like the popular Flying Pig Downtown and Flying Pig Uptown.
You'll generally get the best value booking short stay apartments in the Netherlands, especially in Amsterdam's historic center during the summer and popular holidays like New Year's and King's Day. If you've never used Airbnb, sign up here for free and receive a discount off your first stay! Book listings with consistently great reviews for the best experience.