So I (Bell) am originally from a town called Ballarat in Victoria, Australia. It's a 1 and 1/2 hour drive outside Melbourne. When we're back in Australia visiting, I enjoy going back and bringing Alex along to do things I enjoyed as a child. One might ask what is there to do in Ballarat, my teenage self would have said NOTHING, but that isn't entirely true.
Ballarat, Australia Highlights
There is the Ballarat Wildlife Park which is pretty cool for checking out native Australian wildlife. And while I haven't been in decades there is Sovereign Hill, where you can experience the history of the gold rush. I often found myself hanging out around Lake Wendouree as a teenager, and as I child I thought the Ballarat Botanical Gardens were where fairies lived.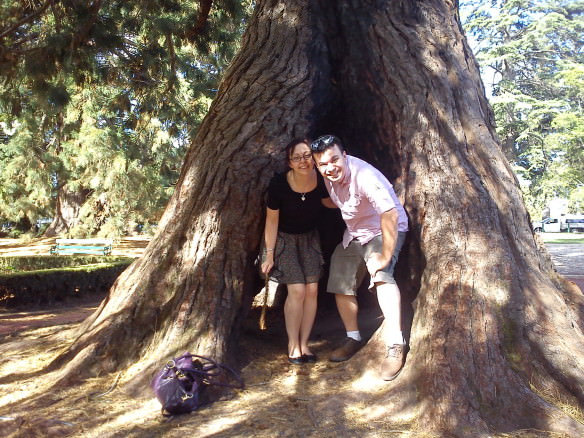 The Sensory Garden
On our recent trip to Australia, we went back to Ballarat and Alex, myself and my mum all enjoyed walking around the Botanical gardens. To be honest I hadn't been there in a long time, and quite enjoyed smelling all the plants in the sensory garden, which has things like mint, rosemary and lavender. Actually, all of us enjoyed this part of the garden quite a lot.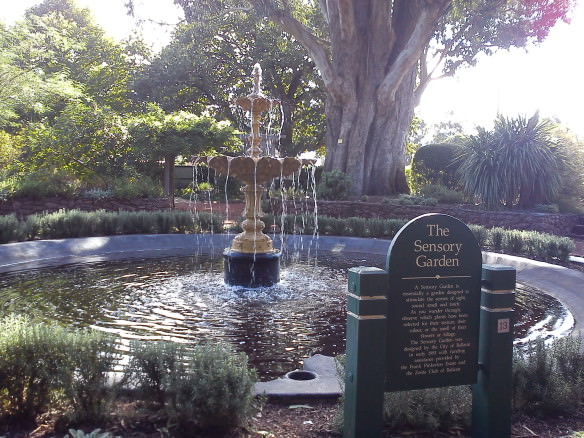 "Monkey Trails"
I also had fun annoying Alex with fallen "monkey tails", which drop from monkey puzzle trees, or more formally, and boringly known as Araucaria araucana. I would have to say these are my favourite trees in the garden. But what Ballarat's botanical gardens are known for are their Begonias and each year in March, they hold the annual Ballarat Begonia festival. I would like to go to this again as an adult… because as a child I thought it was amazing, but as a teenager I thought it was lame. I'm going to guess it is somewhere in the middle of these two opinions! I will say though, the begonia flowers are pretty cool.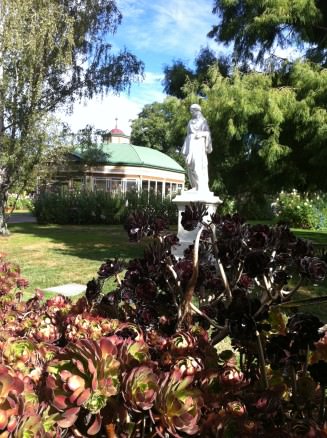 Family Memories of the Ballarat Botanical Gardens
I also enjoyed going with my mum as I didn't know that my grandfather, many decades ago, painted the pavilion in the background in the above photo. I was also sad to see the fern garden, another place I thought was magical, closed down and looking rather sad with the roof falling in. My brother and I spent many afternoons playing hide and seek in there among the ferns and hiding from our parents. I really hope that the city council starts repairs on this section of the garden so that other kids can have an awesome time in there!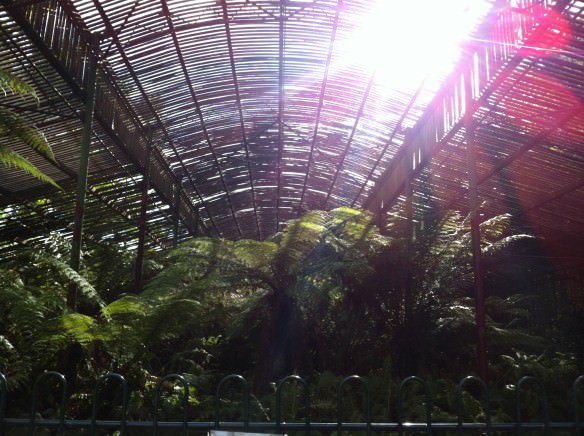 Ballarat Botanical Gardens Recap
If you find yourself in Ballarat, I do recommend a walk around the Botanical gardens. They aren't as spectacular as some other gardens, but if it is a sunny day it is a lovely place to visit beside lovely Lake Wendouree. Three years ago the lake was sadly empty due to drought and I was happy to recently see it return to its former self, as a lake rather than a dust bowl.
On a more personal note, my teenage self may have loathed living in a smaller town, but it is part of who I am no matter where I go. And no trip for me is complete without a visit to see my father in Ballarat, may he rest in peace.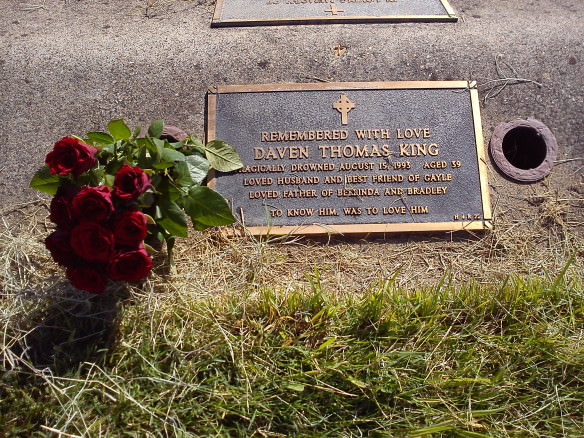 Have you visited the Ballarat Botanical Gardens? If you're visiting, read these tips on planning a trip to Australia. It's packed with advice on destinations, including lots of money saving tips!