Brussels, the city on the way to Paris or Amsterdam, right? Stop off the train and check it out for a few hours or simply take a pass… No! While Brussels is on the way to Paris or Amsterdam, it is definitely worth spending a few days. Here are 5 reasons why Brussels is worth visiting, Eurocrats aside.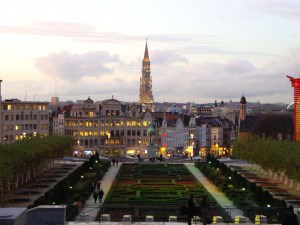 1) Belgian Beer
Brussels oozes great beer, like the rest of Belgium. But all the great beers can be conveniently enjoyed in Brussels in wonderful bars like the Delirium Cafe, which has a world record 2,000 different beers on offer. Not a typo, yes two thousand beers (cue angels in chorus) in their downstairs bar. Alex and I enjoyed the less crowed bar on the top floor, which only has about 150 different choices. The bartender was fantastically knowledgeable about the beers and eager to chat away about them. We had so much fun we returned the next day, where the same bartender noticed our arrival, and casually had a free stout sent over to us by the waitress- "He thinks you'll like this one, it's on the house."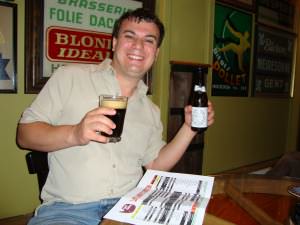 2) Belgian Food
After living in Amsterdam, where eating out can be good, but it's too often hit and miss, Brussels is a mecca of cuisine. Our favorite meal was at a lovely bistro near St Catherine's cathedral called La Villette. It's highly recommended to be in Brussels during their Christmas market that runs from the end of November through yes, Christmas. There is so much great food, including escargot stalls…. fast food escargot anyone?! Any time is a good time for food in Brussels though. These guys take food as it should be, seriously. They like cooking with beer, but not crap beer, good beer, their beer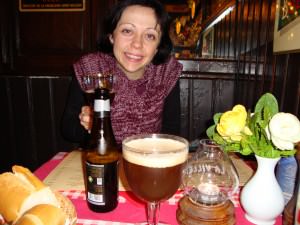 3) Belgian CHOCOLATE!
Brussels has so many great places to enjoy chocolate galore, including chocolate covered waffles. Normally I'd see a few places and initially resist, but by the time we'd passed 4-5 places all was restraint was gone. Everyplace was good. If a business can't prepare good chocolate covered waffles in Brussels, they will quickly go out of business. When buying chocolates, you have plenty of great options around town.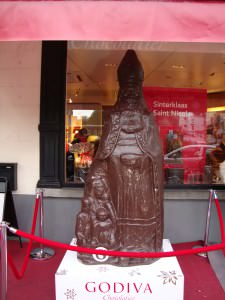 4) Belgian Cartoons
Brussels not only overwhelms with its majestic beer and chocolate, but cartoons as well. This is the birthplace of children's favorites like The Smurfs and Tintin. Cartoon and comic murals cover many walls all around the city, even in residential neighborhoods. And there is a whole museum dedicated to these characters we all grew up with, speaking all sorts of languages, even though Alex swears the Smurfs are American!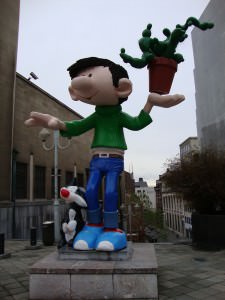 5) Peeing Statues
Seriously Brussels? These people obviously have a great sense of humor because where else in the world do you see random peeing statues? (Not counting some tacky urinating David fountain at a gimmicky Italian restaurant). Most people have heard of Mannequin Pis, little boy peeing, but what is less known are the Jeanneken Pis and Zinneke Pis statues. I'm not going to tell you where in the city they are, it is a lot of fun to find these statues yourself. Good luck!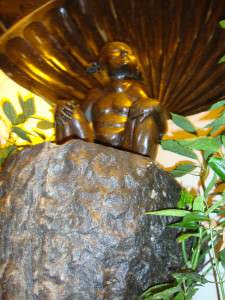 Where to Stay in Brussels, Belgium?
Luxury Hotels in Brussels
Brussels Marriott Hotel Grand Place offers great amenities and a wonderful central location.
Steigenberger Wiltcher's is a truly elegant hotel right off Avenue Louise, which has many of Brussels finest shops.
Mid Range Stay in Brussels
Hotel Park Inn by Radisson Brussels Midi has great rooms and a good location near Brussels Midi international train station. If you have an early international train to catch, this is a great option location wise as it's near the train station where you catch Eurostar and Thalys trains.
Budget Hotels in Brussels
Ibis City Centre has a fantastic location, just a couple minutes walk from the incredible Grand Place. Rooms are very basic but clean, and you can't beat the location.
Motel One Brussels has slightly better rooms than Ibis but it's a little further from the Grand Place. The breakfast buffet here is really good and well priced.
This article contains some affiliate links. We receive a small commission off bookings at no extra cost to you. When it suits, please use the link as it helps us help you with your travel plans!