We all have different methods of traveling and interests that make our time in foreign lands unique. Many younger backpackers criticize package tourists for not seeking authentic experiences, and to be honest, our early twenty-something selves might have said the same. But fast forward a decade and we realize that like most things in life, it's complicated. Some people won't travel if it's not part of a package or guided tour because they're too busy to plan the specifics themselves and just want to relax. For others, their travel method depends on the agenda. And some travelers will only visit countries that speak their language. All of this is ok, the only thing that should be non-negotiable is having respect for the locals. So let's discuss some pros and cons of guided tours versus independent travel.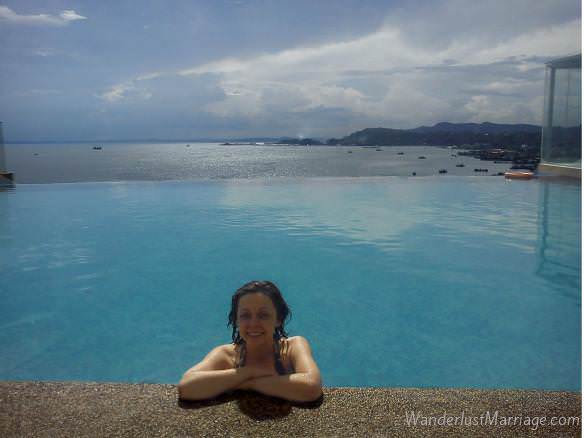 Cons of Guided Tours and Package Holidays
1) Limits Spontaneity – If you book an all inclusive vacation package on a resort, you're stuck sleeping on the resort. But this is exactly what some people want, and there is generally still room for flexibility in terms of day trips and having an authentic local experience if you choose. But package tours aren't for everyone and some people get bored on a resort after a few days. Subsequently, on multi-day guided tours via bus or other means, your hands can be a little tied if you want to stay longer in a place you fall in love with.
2) Can Limit Local Experiences – There's no doubt staying on a resort limits local experiences. If the resort has 9 different restaurants, where you can eat every food imaginable, it's much easier to stay on the property and not discover excellent local food elsewhere. On guided tours, authentic experiences depend on the tour and you should read reviews on TripAdvisor and Yelp carefully if you want a local experience and not be taken to tacky ripoff places where the guide is receiving a kickback on goods purchased. A good rule of thumb when reading reviews on TripAdvisor is to read the worst reviews and see if there are substantial issues and a pattern of certain problems, or whether it is the reviewer themselves who were the problem.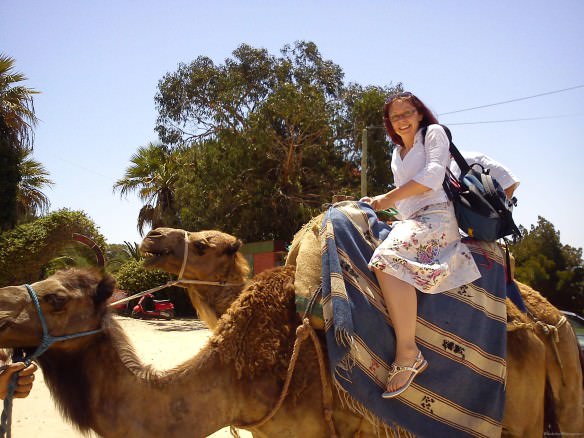 While staying with friends in Spain a couple years ago, we decided to partake in a day trip to Tangier, Morocco. We would have been happy to have done an independant trip but our friends wanted to book a guided tour… since it was Morocco. Bell and I went one step further by booking a nights hotel in the package, because why just go to Morocco for one day if you have a choice? It was generally a horrible experience and sadly, we haven't felt inspired to return to Morocco (and we should have been if the guided tour wasn't lousy). The guides didn't even allow us to purchase bread from a local baker as they hurried us through the small streets of Tangier's old town. Everything was strictly controlled and we discovered that even the street hagglers that were allowed to badger us were in cahoots with the tour guides. It was by far the worst guided tour we've ever been on, and at the end of the day, we decided to forfeit the nights stay we paid for because we preferred to return to Spain by ferry with our friends.
3) Maybe You Won't Like Someone on Your Tour – People are people, so it's possible this will happen. It's happened to us before on guided tours. But guess what you have in common? Everyone on the tour is a traveler, so you already share one major interest. And when you put a group of travelers together, you will certainly click with someone. So keep your distance from the person you don't like, and focus on the person you do like. Maybe you'll even meet your future spouse or best friend. Bell and I met traveling 13 years ago, albeit we were both traveling independently on that occasion.
Pros of Guided Tours and Package Holidays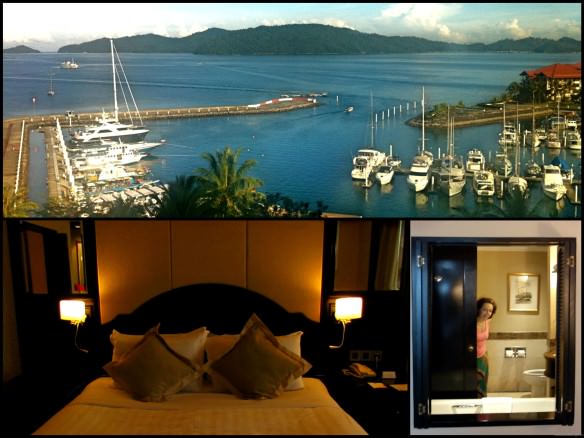 1) You Don't Have to Worry about Anything – Unless you find yourself on a shady Moroccan tour like we did, so do your research. But if you're lounging on a resort somewhere, you needn't worry about much other than what cocktail to order next. And likewise, if you're being guided on a city tour, you generally don't need to worry about anything other than following your guide around. Sometimes certain meals are optional, and we generally think is a good thing. If you have flexibility, your guide will assist you with the best options.
2) You Might Learn More – This is in reference to guided tours, not if you book a vacation package and don't leave the resort. We often like to wander around unfamiliar cities and stop in cafes, bars and restaurants that strike us as unique. We've generally developed a pretty good feel for what's good- if there's a sign that reads "tourist menu" we pass and instead search for the establishment busy with locals. This usually pans out well, but unless you do a lot of reading before or during, you probably won't learn many quirky facts about a city without a guide. After living in Amsterdam for over a year, we did a half day walking tour of the city and learned so many fun facts that were previously unknown to us.
3) You Can be Taken to Places that are Nearly Impossible to Reach Without a Guide – The best example we have of this was during our trip to Malaysian Borneo a couple years ago. Borneo Eco Tours took us on an incredible jungle cruise where we watched rare and endangered proboscis monkeys swinging from the trees. We also came within 50 feet of a pack of endangered pygmy elephants on foot, an experience we never would have had if we hadn't be on a guided tour. It was absolutely one of the very best days in all of our travels.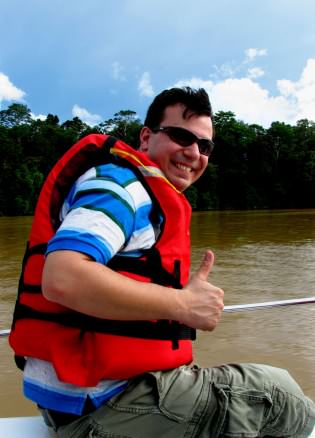 So with years of independent travel experience, many guided tours, and over 3 years living in the center of Amsterdam, I decided to plan a week long package tour that combines the best of both worlds. Don't want to plan anything? No problem, I have a great itinerary scheduled. Looking for a mix of tours and independant exploration? That's also great. That's what my upcoming guided tour of Belgium and the Netherlands is all about (minus endangered species, but I'll hunt down some of the rarest Belgian beers, like Westvleteren, if you want). This is a group tour with flexibility in mind! Additionally, if you're interested in personalized guided tours, by car, of New England during the warmer months, please contact me at alex@wanderlustmarriage.com or call me at +1 (857) 919-9327 to discuss flexible details. We're currently based in Boston, but a big piece of our hearts remain in Amsterdam and Belgium.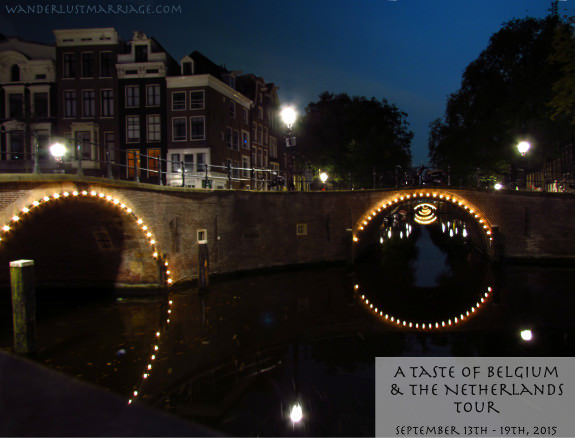 What are your thoughts on the pros and cons of guided tours? Have a great tour of your own you'd like to promote? Let us know in the comments!