We'd like to wish all our awesome readers a very Merry Christmas from Dublin that is filled with love! If Christmas isn't your holiday we'd also like to take this opportunity to say that we hope your days are filled with peace and joy.
Below are some photos of Dublin at Christmas. Bewley's cafe has its window decorated with "Little Christmas", by Paddy Campbell, which is a peak into everyday Christmas life. 'Little Christmas' has been on display since December 8th and runs until the 6th of January. Bewley's cafe is a Dublin icon that has been around over a century and the original location can be found on Dublin's famous shopping street, Grafton Street. Grafton has been lit up lovely this Christmas season, and as always, was a mad house of shoppers this December.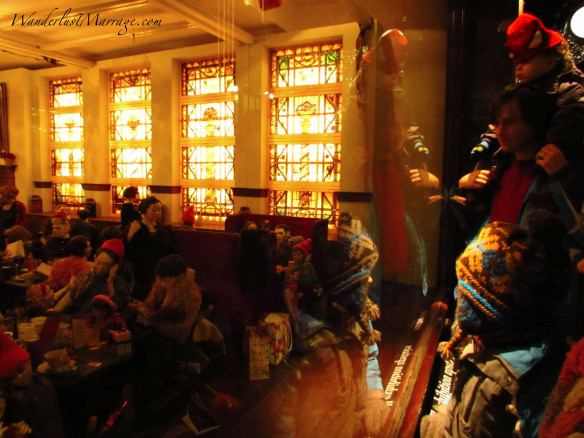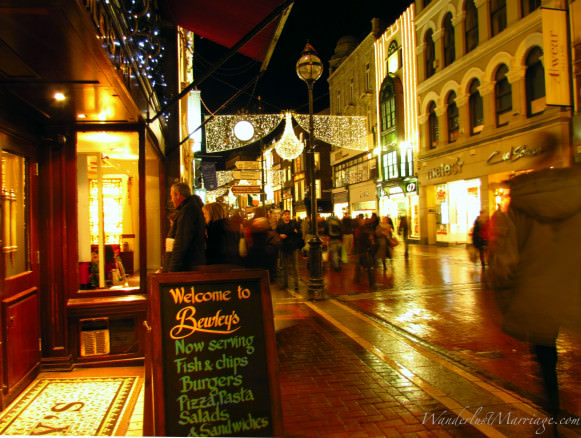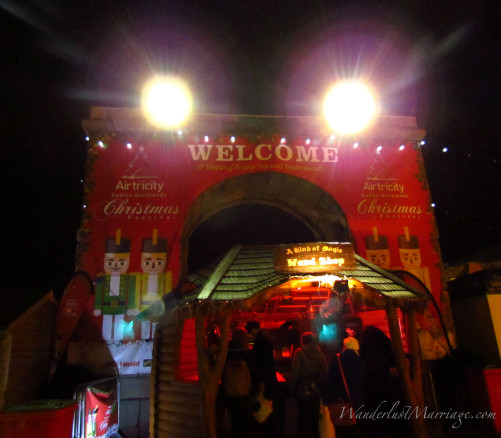 We also enjoyed the 9th Dublin Docklands Christmas Festival put on at the dock of the IFSC. While the market lacked in beautiful Christmas ornaments compared to the fantastic Christmas markets of Germany, it was still a fun time. Along with some great food, there were also several carnival style attractions, including a Ferris wheel and merry go round.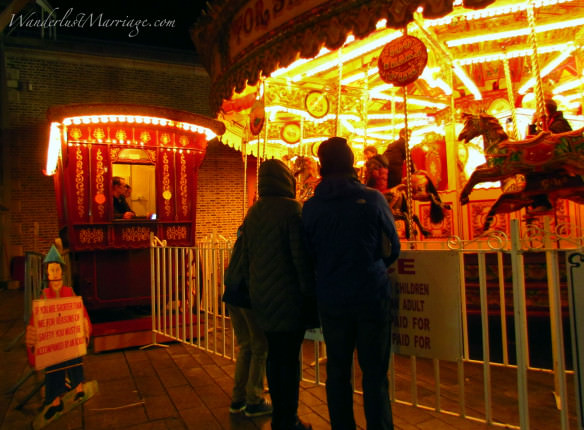 We enjoyed warm spiced cider and apple juice with rum. Along with these options mulled wine was also available. The food selection could have been a bit more Christmasy though- the location of the Christmas market is the same venue where Dublin's Oktoberfest is held, and many of the food options were similar. While hamburgers, hot dogs and steak sandwiches can be delicious (and the steak sandwiches from the Argentinian grill are awesome and we highly recommended eating one at any Dublin festival) there should have been more in the way of Christmas cookies and deserts available. The festival ended December 23rd but we're sure it will be back next year if you're in town.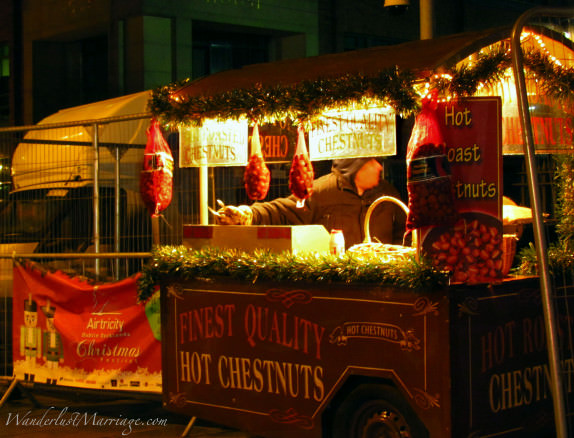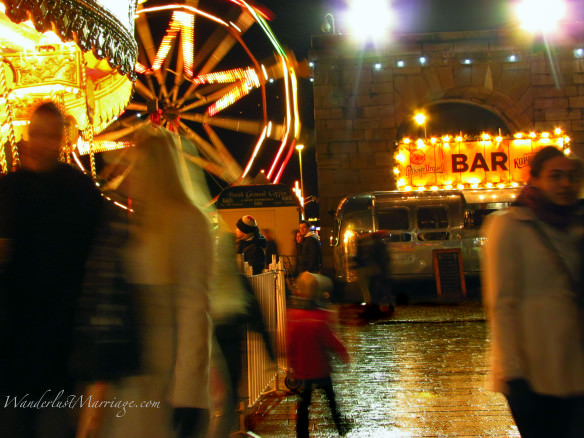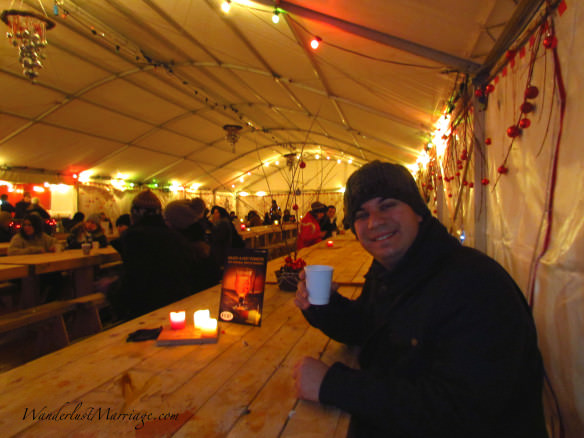 For Christmas this year we picked up a wild venison roast from the butcher as this isn't something we typically come across. The package has a warning telling us that our roast may include a bullet inside (fingers crossed!). We hope that it turns out well and we hope that whatever you're enjoying this Christmas is also delicious. Feel free to leave us a comment and let us know what delectable dishes you had. A very big cheers to you from the emerald island!