Seeking love foreign abroad is an exciting prospect. It's the kind of adventure that you find in romantic books and movies. It's something that does actually happen in real life as well. If you want to experience your own love story in an exotic land, there are certain things you need to keep in mind. Here are five of the main things to expect when seeking love in foreign countries.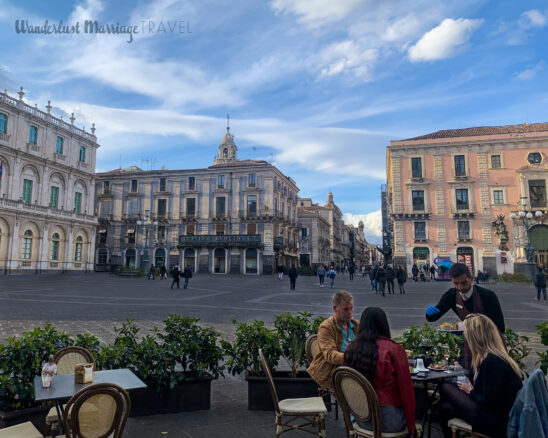 Language Barriers Are Frustrating
When you're in a new and romantic location, enjoying unfamiliar sights and basking in the company of an attractive stranger, language barriers may seem insignificant. Over time, however, difficulty understanding one another becomes more of a problem. In order to communicate over basic issues, such as where you're going to meet or who's cooking dinner, you need to have real conversations. If you're serious about the relationship, one of you will have to become fluent in the other's tongue.
Be Wary of People You've Only Met Online
Today, it's common for people to meet online, fall in love, and then jump on a plane, hoping to meet the person of their dreams. Unfortunately, it doesn't always work out that way. People commonly lie, exaggerate and mislead others on domestic dating services. It's even easier to do this when communicating across vast distances, as details are harder to verify. Many online dating scams involve seductive men and women from other countries preying upon vulnerable people. Before meeting someone in person, always make sure you take steps to verify his or her identity.
There Will be Cultural Differences in Love Abroad
Even as the world gets more global and interconnected, cultural differences still exist. These differences are often quite significant with finding love in foreign countries. Language is only the tip of the iceberg. When you find love in foreign countries, it's very likely that the two of you will have very different ideas about family, politics, religion and perhaps even mundane daily habits. This can lead to conflicting expectations about the relationship. If you plan to spend significant time with this person, you'll both have to compromise and take the time to really learn about each other's cultures.
Don't Overlook Legal Issues with Love Abroad
Nobody wants practical realities such as laws and bureaucracy to intrude on romance, but falling in love abroad can be complicated. Unless you're planning to marry the person and change your citizenship, you're only permitted to stay in the country for a certain amount of time, usually between three and six months. Your paramour has similar difficulties if he or she wants to return home with you. So unless you decide to make it into a lifelong commitment, legal hurdles will limit the amount of time you'll be able to spend together.
Long Distance Relationships Aren't Easy
If you plan to partake in a long distance relationship, be ready for certain frustrations and complications. You're probably going to have to spend large blocks of time apart. Even in the age of Skype and other video chatting apps, it's frustrating to spend months without being able to cuddle with your beloved. There are also financial considerations. Long distance relationships are expensive when you factor in plane fares and time you take off from work. Alex and Bell know all about this, which you can read about in the Wanderlust Marriage about section or in stories like, Is Amsterdam the Right Move for You?
Jessica Kane is a professional blogger who writes for Documents International LLC, a leading apostille service for individuals and businesses.