Among the highlights of an I-95 road trip along the east coast of the US is the Atlantic coast of Florida, Georgia's Barrier Islands, Savannah and Washington, DC, among other destinations. The distance from Orlando to Boston is 1,285 miles and google estimates 20 hours and 40 minutes of driving. Plan for it to take longer because google often underestimates the time, and you're likely to encounter multiple traffic delays along the busy thoroughfare. Here are great road trip stops from Orlando to Boston along I-95, two cities we previously lived in. There's a wide variety to choose from between coastal getaways to city breaks.
Orlando, Florida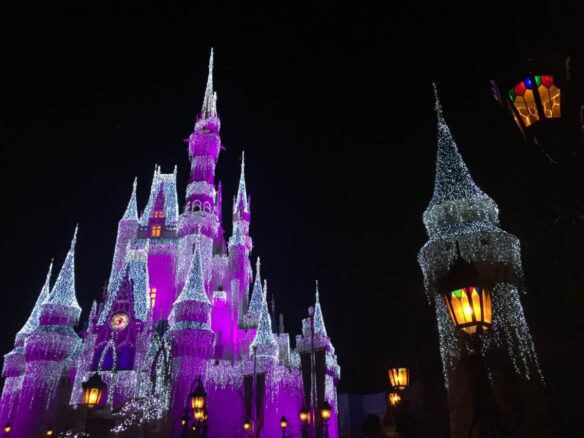 Orlando is the world's most visited city, drawing around 75 million visitors in 2019. That's a staggering number, equal to the population of the United Kingdom. And while those numbers dropped significantly in 2020, tourism is rebounding with a vengeance. Disney World, Universal Studios and Sea World are offering great specials, especially for Florida residents, to bring visitors back.
Asides from the theme parks, Orlando has a lot to offer visitors. Punctuated by Lake Eola, the city is dotted with picturesque lakes for outdoor recreation, walks and picnics. Nearby New Smyrna Beach and Cocoa Beach are about an hour drive. Winter Park is one of the most charming Orlando area neighborhoods to visit. Cobblestone Park Avenue is lined with charming restaurants, boutique shops, art galleries, cafes and museums. Read more local tips on visiting Orlando, as it's where I grew up and attended college at UCF.
Great Orlando Hotels
There are fantastic hotels and resorts to stay all over Orlando. For couples that want a romantic getaway, stay in historic Winter Park at The Alfond Inn. If you want to be close to downtown Orlando's bars and nightclubs and the Amway Center, stay at the Grand Bohemian. The Victorian themed Grand Floridian Resort & Spa is a stone's throw from Magic Kingdom and among the best of the areas fantastic resorts. The Hyatt Regency Grand Cypress is a fantastic golf resort, featuring 45 holes designed by Jack Nicklaus and a world class swimming pool.
St. Augustine, Florida
St. Augustine is located on the northeast of Florida, around a 1 hour and 45 minute drive from Orlando along 1-95. founded in 1565, lays claim to being the oldest town in the U.S. It's renown for its Spanish colonial architecture as well as Atlantic Ocean beaches like sandy St. Augustine Beach and tranquil Crescent Beach. Anastasia State Park is a protected wildlife sanctuary where visitors can enjoy outdoor recreation like camping, boat rentals and hiking.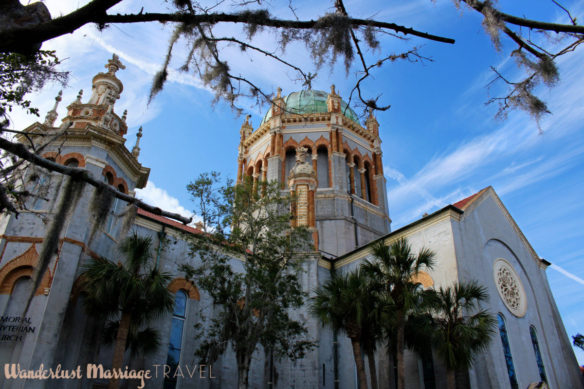 The large stone fortress, Castillo de San Marcos is famous for being the oldest masonry fort in the continental United States. It was originally built by the Spanish during the 1600s. Over the centuries, its been controlled by the Spanish, British and Americans at different times. It was retired as a fort in the early 1900s and was transferred to the National Park Service in 1933. Castillo de San Marcos offers sweeping views of the St. Augustine Inlet.
Stay at a Bed and Breakfast in St. Augustine
St. Augustine has charming bed and breakfasts great for couples getaways. Carriage Way Inn Bed & Breakfast is a great choice for a couples stay. The adults-only, Victorian-style b&b serves a hot chef's choice breakfast each morning and offers coffee, tea, and wine throughout the day. Guests can enjoy views of historic Saint Augustine from the verandas, and grab fresh-baked sweets from the lobby each afternoon. Their concierge can assist guests with information about local dining and attractions.
Jekyll Island, Georgia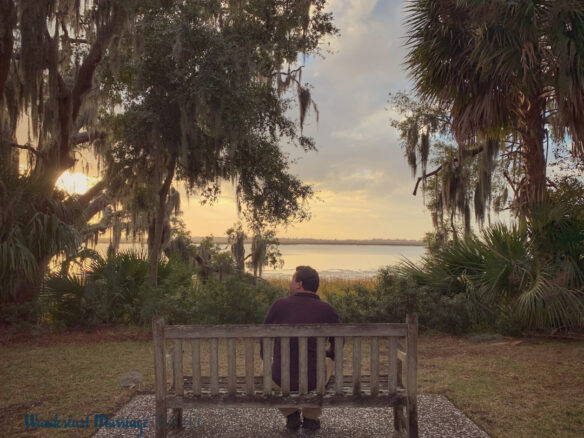 Jekyll Island is located off the coast of Georgia, in Glynn County. It's one of the Golden Isles of the Georgia barrier islands. The island is owned by the State of Georgia and run by a self-sustaining, self-governing body. There are miles of picturesque wide-open beaches, marshes, and live oaks draped in Spanish moss to explore.
Located on the north end of Jekyll Island, Driftwood Beach marvels visitors with its beautiful driftwood. The famous trees resemble a scene from another world. It is consistently voted as one of America's Ten Most Romantic Beaches.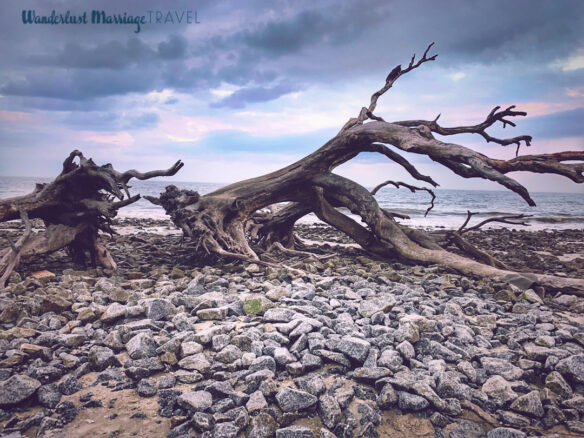 The Jekyll Island Club Resort is a wonderful place to stay during a getaway. It offers Victorian charm with modern conveniences in the center of the Historic District. Guests can enjoy on site-restaurants, bars, bicycle rentals, a swimming pool, history tours, croquet, beach services and more. Enjoy a meal in their beautiful Grand Dining Room, in the resort's Victorian clubhouse. The Historic District bike trail, part of a 24.8 miles system of bike trails across Jekyll Island, is adjacent to the property.
You can spend a lot of time exploring the barrier islands of Georgia. Nearby St. Simons Island as well as Tybee Island, near Savannah, also make excellent vacation spots. The islands are a relaxing reprieve during an I-95 road trip.
Savannah, Georgia: A Popular I-95 Road Trip Stop
Savannah, a coastal Georgia city, is famous for its historic district filled with cobblestoned squares and parks like Forsyth Park. Manicured parks lined with Spanish moss covered oak trees, horse-drawn carriages and antebellum architecture offer stories of the city's past and present. The Gothic-Revival Cathedral of Saint John the Baptist is another highlights of the picturesque historic district. Stroll along the Savannah River, which separates Georgia and South Carolina.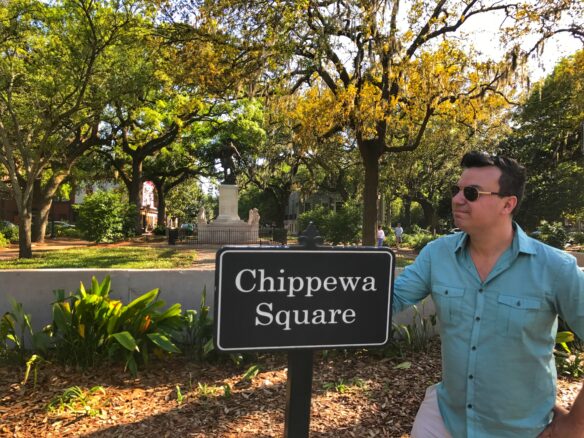 Children and sweet toothed adults like us love swinging into the chocolate shops for handmade treats. Savannah's Candy Kitchen sells delicious handmade southern candy, cakes and pies, including pralines, fudge, turtles, gift baskets, and more. Fresh made pralines, chocolate covered pecan halves, are ubiquitous around the southern United States.
Savannah is just off I-95 making it one the best and most convenient stops driving along I-95. It is a charming southern town, with cobblestone streets and a relaxed vibe. Enjoy some of the 22 charming public squares located within in Savannah. Chippewa Square is where Forrest Gump sits on the bench waiting for bus number 9 for most of the movie. There is no bench in the spot, but you can sit in the square itself and enjoy a coffee from a nearby cafe like Gallery Espresso.
Grab a table on the terrace of a charming restaurant in the historic district like The Floridian. It offers internationally influenced southern dishes like shrimp banh mi po boys. Their Bay of Pigs is a Floridian style take on the popular Cuban sandwhich that's so ubiquitous in Florida. It includes braised CartWheel Ranch pulled pork, spicy remoulade mustard, house-pickled veggies and baby swiss cheese – griddled and pressed on Ciabatta bread.
Great Stay in Savannah
The Drayton makes for a great couples stay in historic Savannah. Comfortable rooms await guests, along with an onsite restaurant, bar and room service. The hotel is close to popular attractions like City Market, River Street Train Museum and Owens-Thomas Museum.
Richmond, Virginia
The state capital of Virginia was also the capital of the Confederacy during the US Civil War. Its innovative culinary scene, unique American history and architecture dating to the 1700's make it a worthwhile stop right along I-95. From the Virginia Museum of Fine Arts to the Virginia State Capitol Building and beyond, there is a lot to experience. Its innovative culinary scene, unique American history and architecture dating to the 1700's make it a worthwhile stop right along I-95.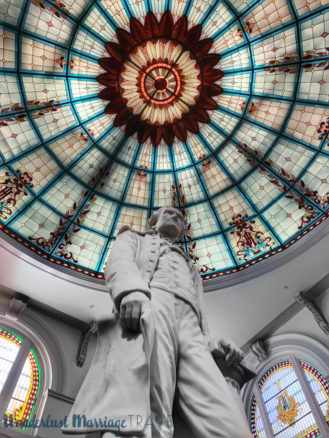 The Virginia State Capitol, completed in 1788, was designed by Thomas Jefferson. It features the only statue of George Washington sculpted during his lifetime. Washington posed for the statue, which also dates to 1788. The Virginia State Capitol also features the nation's oldest Greek rival columns.
Opened since 1936, the Virginia Museum of Fine Arts (VMFA) is one of the largest comprehensive art museums in the United States. You can see a range of art from ancient Egypt to contemporary pieces. The VMFA is home to one of the largest Faberge egg collections in the world too. Admission to the permanent collection is donation based.
The Jefferson Hotel's Lemaire Restaurant is one of the premier fine dining choices in the region. It's an elegant experience, with so much attention to detail. We were surprised and touched to receive special menus wishing us a happy 14 year wedding anniversary when we dined their.
Historic Luxury Stay in Richmond
Founded in 1895, the historic and opulent Jefferson Hotel is AAA's only 5 diamond rated hotel in central Virginia. So it's ideally suited for a luxury couples stay. Enjoy high tea in their Palm Court, punctuated by a marble statue of Thomas Jefferson. It also features a beautiful skylight and windows, much of which is Tiffany glass dating back to 1907. On Sundays, the Jefferson hosts a lavish champagne brunch in their beautiful mezzanine, featuring a Jazz band.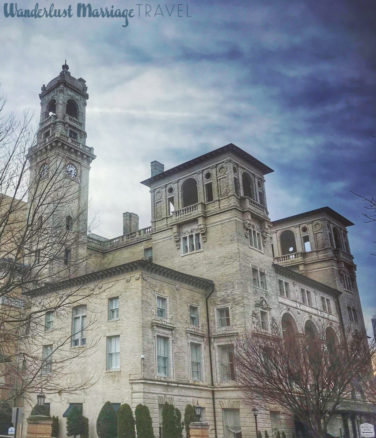 The hotel's famous Grand Staircase, with 36 marble steps, resembles the one in the classic film Gone With the Wind. Intricately adorned Corinthian style columns support a 70-foot ceiling, with multi-colored gold leaf designs. An impressive skylight and fine paintings featuring presidents and other notable figures give it a feel of stepping into the Great Gatsby. Read our article for more tips on a luxury stay in Richmond, Virginia.
Washington, DC
Washington, DC, features predominantly Greek revival architecture and resembles what ancient Athens looked like. Explore the city deeper and find a mix of federalist, brutalist and a variety of other architectural styles. The world's largest collection of free museums, The Smithsonian, includes 21 museums, galleries and the National Zoological Park.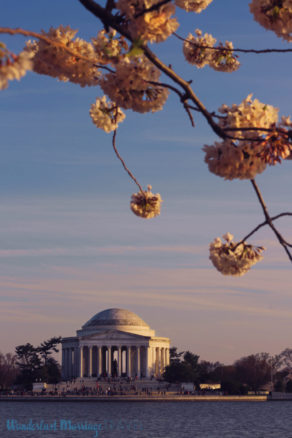 Many of the most important US artifacts are clustered in free museums and galleries along the National Mall, between the US Capitol Building and the Washington Monument. You can see an original copy of the US Constitution at the National Archives. The National Museum of American History showcases the original star spangled banner. The National Air and Space Museum features an impressive collection of aircraft and space memorabilia, including the lunar module. These spots can be especially crowded on weekends, so go early or during the week if you want to avoid potentially long lines.
The US National Arboretum features 22 Corinthian columns that were formerly part of the US Capitol Building's East Portico from 1828-1958. Abraham Lincoln, among other US presidents before him, was inaugurated president in front of them. A great time to visit the US National Arboretum is in spring for the Azalea Blossom. Enjoying a picnic during good weather is truly one of the romantic things to do in Washington, DC. Many who have visited Washington, DC multiple times aren't even aware of the National Arboretum.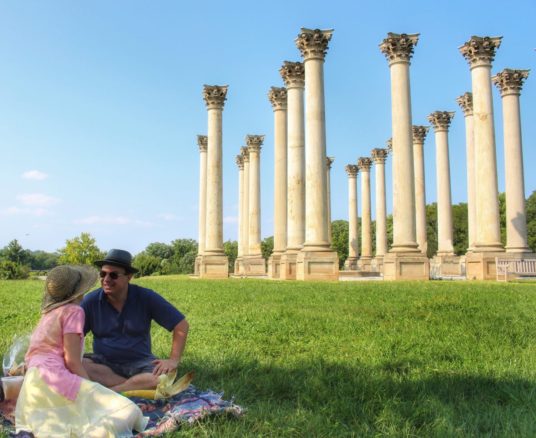 If you've visited Washington, DC multiple times and are looking for something new to experience, there are a lot of great day trips from Washington, DC. the Shenandoah Valley of Virginia is home to tasty and picturesque wineries. Depending on traffic, it's about an hour to 1.5 hours drive to wine country. Sourced Adventures runs a fun winery tour from DC. If you rent a car and drive there (obviously be careful drinking and driving), Blue Valley Vineyards is especially picturesque.
Great Stay in Central Washington, DC
Sofitel Lafayette Square is a great luxury stay near the White House, often with much cheaper weekend rates. Located 1,300 feet from the White House in Washington, D.C., this historic hotel features an on-site restaurant and lounge. Offering French comfort food, Opaline Bar and Brasserie is located on site.
We previously lived in Washington, DC for four years. We our article on 25 Washington, DC tips to avoid missing out.
New York City
The Big Apple is one of the most exciting and diverse cities in the world. Take in a Broadway show, stroll Central Park, enjoy great restaurants and hopping nightlife or go on a shopping spree. Travelers from around the world enjoy New York City's bustling energy amid soaring skyscrapers centuries of unique architecture and history.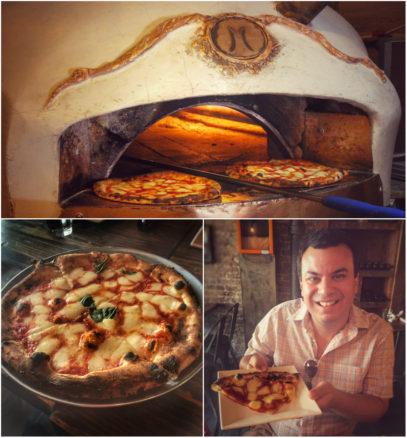 New York City has some excellent rooftop bars to lap up views of the city over a drink. One I highly recommend is 230 Fifth Rooftop Bar. It offers wonderful views of the Big Apple's skyline including the Empire State Building. Enjoy a cocktail and sushi while soaking up the ambiance.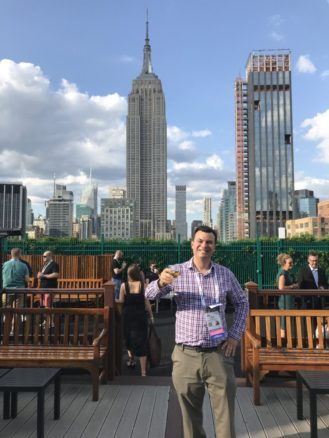 Enjoy unique highlights like the The High Line, a 1.45 mile long elevated park built atop a former railway line on the lower west side of Manhattan. The train line originally opened in 1933 but was abandoned in the early 80s. It was set for demolition until the community rallied to save the space and turn it into a public park.
New York City is a great place for cocktails, hence the Manhattan, thought to have been created around 1860. There's also a lot of interesting prohibition era history and some cool former speakeasy pubs you can visit, like the William Barnacle Tavern. Enjoy mouth watering delis and bakeries in Little Italy. Read more fun things to do in New York.
New York Hotels
CitizenM is great for a comfortable stay with modern amenities, at a price that's easier on the wallet. Rooms feature a centralized digital system that controls lighting, music and electronics. They have two locations: CitizenM New York Times Square and CitizenM New York Bowery.
Boston
The capital of Massachusetts is packed with history, and makes for a great city escape. Founded by Puritan settlers on the Shawmut Peninsula in 1630 by Puritan settlers from the English town of the same name, Boston is one of the oldest municipalities in the United States. Its rich history attracts throngs of tourists from around the world. Faneuil Hall typically draws around 20 million visitors per year. Boston's many United States' firsts include the nation's first public park (Boston Common in 1634), first public or state school (Boston Latin School in 1635) and first subway system (Tremont Street subway in 1897).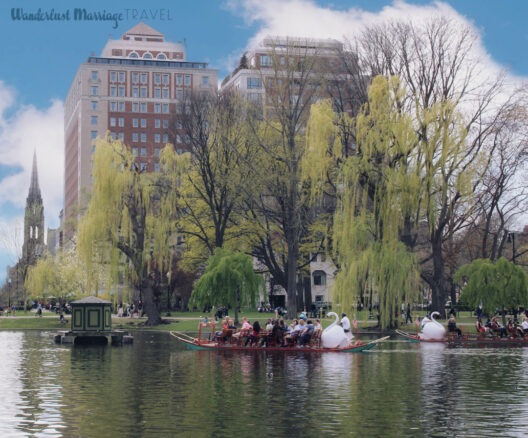 Asides from historic sites along the Freedom Trail, whale watching trips are also popular. May through October is the best time for whale watching in New England. Humpback, finback and minke whales can be viewed from boat tours along the Atlantic Ocean.
Boston can be used as a base to explore elsewhere in New England. When we lived in Boston, we would often take day trips to explore Martha's Vineyard, Cape Cod, Cape Ann, Salem and Rockport. The opulent mansions and gardens in Newport, Rhode Island are another popular day trip. Portsmouth, New Hampshire is just a 90 minute drive from Boston and it's the 3rd oldest town in the United States. Cross over to Maine and enjoy lobster houses from Kittery onwards, Portland's craft beer scene as well as historic light houses like Nubble on Cape Neddick. The rolling hills of Western Massachusetts offer highlights like the Naismith Memorial Basketball Hall of Fame, Dr. Seuss Sculpture Garden and Six Flags in Springfield.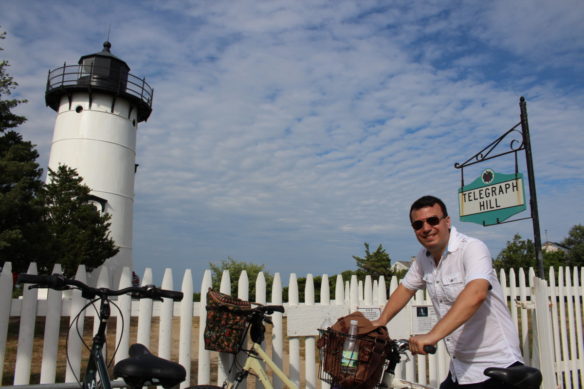 Great Stay in Central Boston
Fairmont Copley Plaza is an excellent place to stay in Boston. Located in Boston's Back Bay neighborhood, the historic hotel is across the street from Copley Square. The hotel was built in 1912 and features beautifully ornate architecture and décor. Its adjacent to historic landmarks like the Boston Public Library. Boston Common and the Boston Public Gardens are short walk. And the Copley metro stop offers handy access to travel elsewhere in the city.
Recap on an I-95 Road Trip from Orlando to Boston
I-95 itself is not among the United State's most scenic drives. But there are so many great experiences to enjoy along the route. The Atlantic coast of Florida and Georgia's barrier islands are among the picturesque highlights well suited for a relaxing vacation. Historic towns like Savannah make for a great couples getaway. Washington DC and New York City are the beating political and financial hubs of the country, with world class restaurants and hopping bar scenes.
For additional tips, read our article on Florida to Washington, DC road trip stops, including destinations further off the interstate, like Charleston, South Carolina and Chapel Hill, North Carolina. We also have great road trip stops covered from Washington, DC to Niagara Falls. Have questions or need assistance on planning a trip? Email alex(at)wanderlustmarriage.com or leave a comment below!
About the Writer and this Website
Alex Kallimanis is a UCF graduate who grew up in the Orlando, Florida area before living in destinations like Australia, the Netherlands, Ireland and east coast destinations like Boston and Washington, DC. As a travel journalist and travel consultant, I enjoy assisting readers with getting amazing experiences and value from their trips. I've visited 58 countries and counting.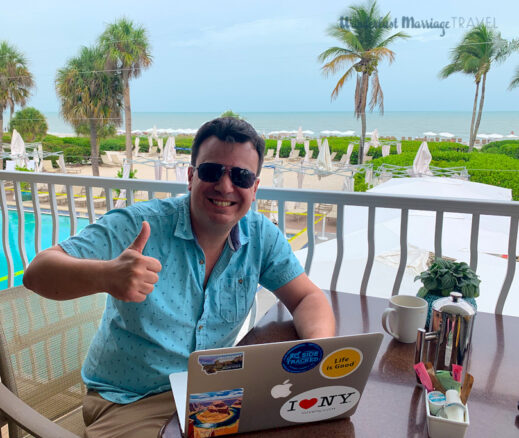 I'm also a Greek citizen that has made 10+ trips to Greece. My wife of nearly 17 years, Bell, is an Australian scientist working in cancer research. We first met in a hostel in Brugge, Belgium while backpacking Europe solo after college in 2002. You can read more on that story in our about page if you're interested.
I encourage you to browse some of the other destinations we've covered for helpful tips. I also share advice in our resources page that could save you thousands on travel costs!
Disclosure: This article contains some affiliate links. We earn a small commission at no extra cost to you when you use them. Thanks for supporting independent travel journalism during a difficult time for the industry!