It's October and the weather is turning cold, but it's not all bad news as giant German beers and authentic food have arrived in many places all over the world! Here in Dublin, a great German run Oktoberfest is under way, presented by Erdinger. And since the Germans run Irish finances, it's only fitting they put on a great beer festival for us (to suck even more money out of Irish pockets of course). So is Oktoberfest in Dublin worth it? Short answer-YES!
Bell and I went to revel in the festivities last night and had a great time. There is food and beer galore. The beer options are very limited though, just 2 Erdinger choices on tap- their Weizenbier (wheat beer) and Fischer's Hell (lager). But they are served in big liter mugs (called masts) which makes them much more exciting than they otherwise are.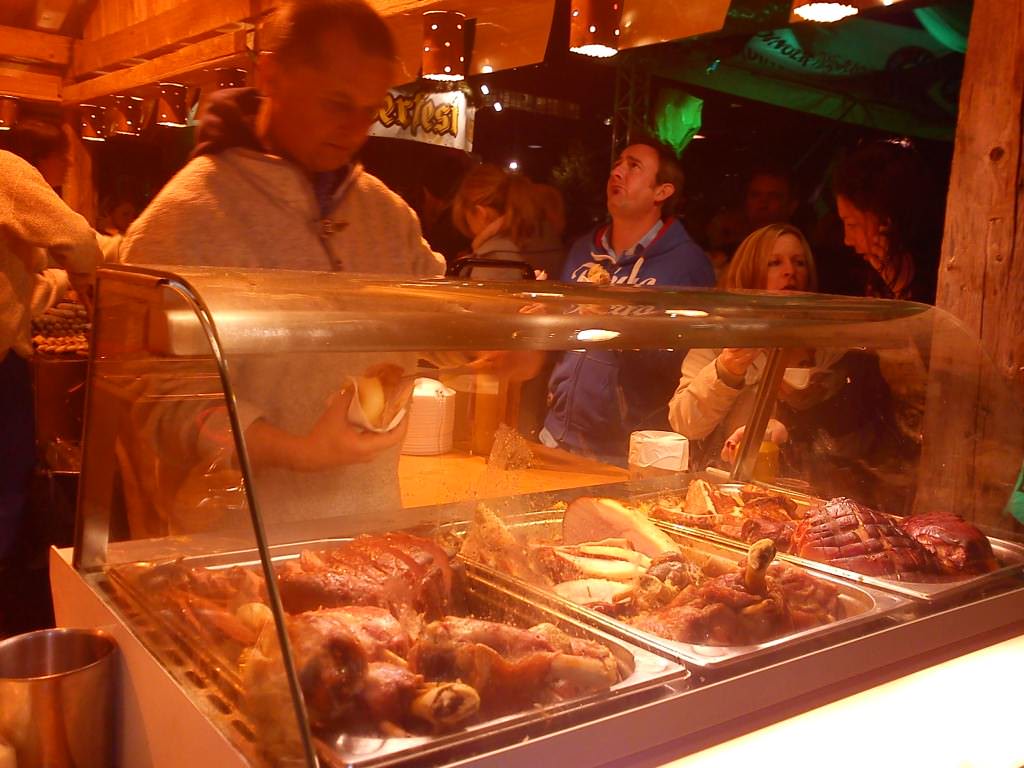 The food selection was awesome and tasted great. Bell and I stuffed our faces with Schweinshaxe (pork knuckle), bratwurst and even threw in a suckling pork sandwich to boot. The pork knuckle was especially impressive for a festival. If you're a fan of crackling you definitely will not be disappointed with it. And all of this food washes down amazingly with a huge glass of cold German beer.
George's Dock in the IFSC is filled with German stalls, including ones selling ginger bread and pretzels. There is also a German pretzel girl that comes around. Erdinger has not only imported German beer to Dublin, but German people as well.  The troops are on the ground already!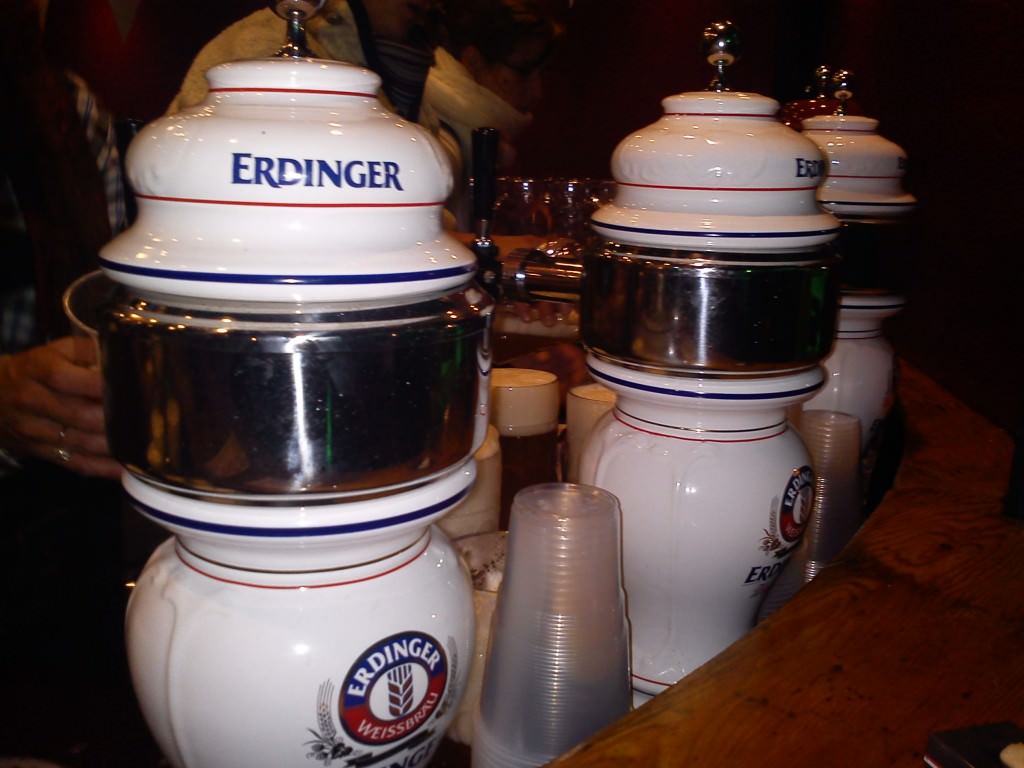 Dublin's Oktoberfest started September 20th and ends this Sunday, October 7th. If you go this weekend try and arrive early. There is a massive Bavarian style tent featuring 70 tables that seat 10 to a table. We are arrived late and chose not to queue for the tent as there are many food and beer stalls outside the tent, along with a great festive atmosphere.
Admission to Dublin's Oktoberfest is free. There is a €5 deposit for the beer masts and the cost to fill them is €10. You can also buy pints in plastic cups for €6. It's a better deal to drink them the way you're supposed to drink them at Oktoberfest. But it's not like you have to twist Irish peoples arms to overindulge in alcohol!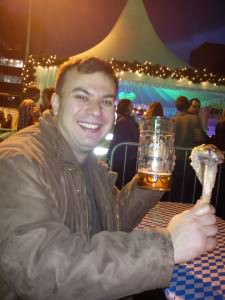 For more information visit the
Oktoberfest Dublin
 website. Prost!