With a little help from the leprechauns, Jeb knew his fried chicken could move from the hills of Hampshire, West Virginia to the rugged coast of Ireland. Alas, we have Hillbilly's Fried Chicken Express!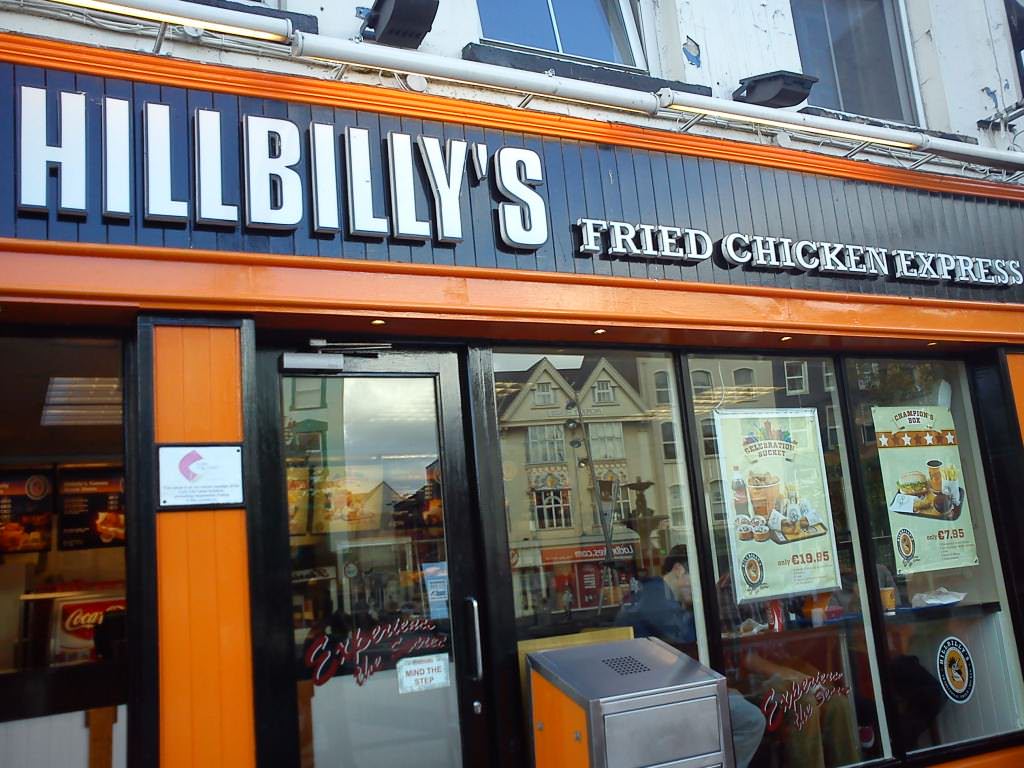 Deep Fried Chicken and Fat Galore
The leprechauns also insisted that Jeb ought to spread American style obesity amongst the curious Irish public. What are ideal sides for a fried chicken sandwich doused in mayonnaise? Certainly deep fried potatoes. But how about a breaded and deep fried chicken leg? Yes and yes!
Are we certain this combo meal contains enough saturated fat? What else can we add? Of course, there needs to be dessert.
And since the restaurant clearly owns a deep frier, the choice is obvious. A deep fried chocolate donut! Might as well top the donut with chocolate and fill it with cream.
More Than a Day's Calories in One Meal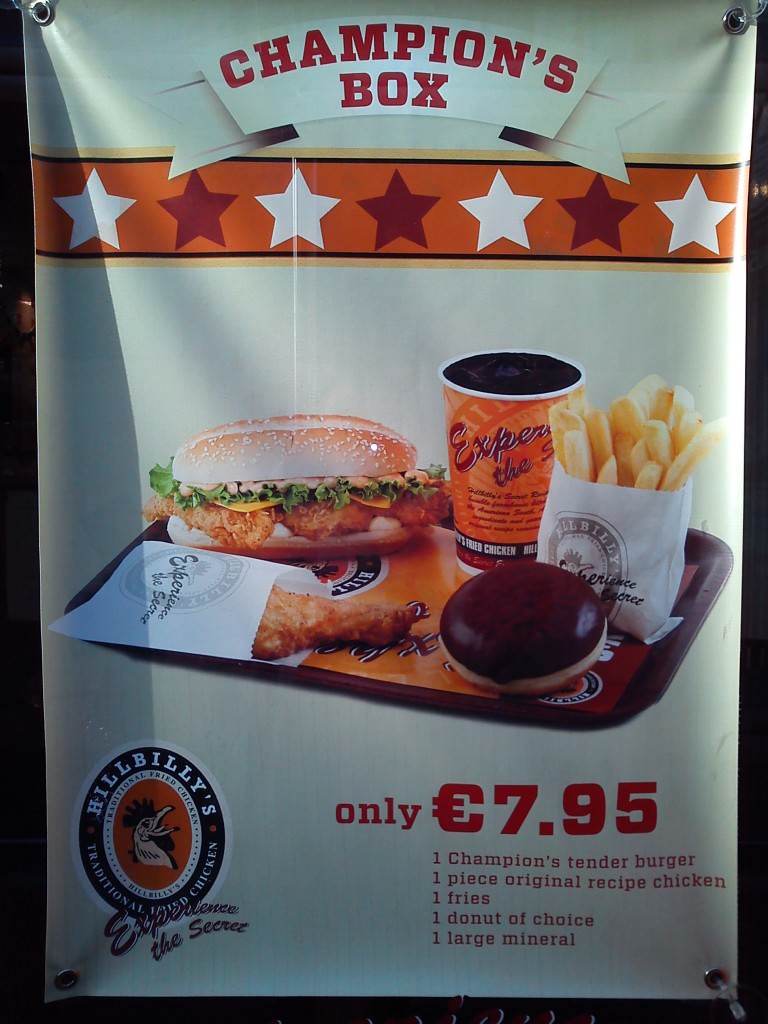 Don't forget the soda. That's another couple hundred calories and a day's worth of sugar. Don't worry, the sugar will eventually convert to fat also.
Fried Chicken Future
In western civilization's pursuit of perpetual economic growth, we're clearly headed towards the Disney film Wally. Remember the scene in the beginning of the film, with the small robot dutifully trying to clean a destroyed planet filled with waste. It's akin to Sisyphus' effort to futilely try to get the rock over the mountain. Morbidly obese humans have abandoned the planet for space ships. They don't have to worry about walking anymore. They're transported around, sipping on soda and fatty processed food.
Anyways, combine all these magical deep fried ingredients to reveal Hillbilly's Fried Chicken Express! Under 10 euro is light on your wallet and heavy on your heart, arteries and internal organs.
Guesses on how many calories this combo meal contains? Have you ordered this? Is it as good as Popeye's fried chicken sandwich?