We previously resided in Amsterdam for over three years and saw much of the country during that time. Holland may be flat, but its countryside is particularly picturesque, especially in spring. During tulip season, the flower fields brighten the terrain alongside numerous cattle farms, green houses and windmills. And being one of the western world's most densely populated countries, there's so many beautiful Dutch towns within an hour train ride from Amsterdam like Utrecht, Haarlem, Delft, Alkmaar and Gouda to name a few.
If you're looking for a miniature version of Amsterdam for half a day, you can't go wrong with any of these towns. We recently re-visited the Netherlands for business and Alex had the opportunity to visit Gouda for the first time, so we'll highlight why this is a great day trip from Amsterdam.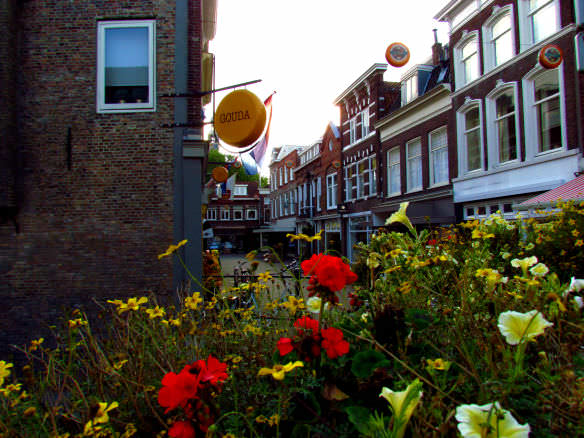 Gouda Cheese
Many of us have seen and enjoyed Gouda cheese in grocery stores around the world, and it's indeed delicious, especially the high quality varieties you can purchase in Holland, ranging from young to mature. The town of Gouda gained city rights in 1272, but the first mention of Gouda cheese came in 1184, so in reality the town was named after the cheese! Every Thursday morning from April-August, Gouda holds a cheese market which draws throngs of tourists to witness giant cheese wheels being weighed and inspected for quality by commercial cheese traders. As I visited in early September, the cheese market had just finished for the season, so I instead visited the cheese museum, De Goudse Waag which is small, but has some cool antique cheese making equipment.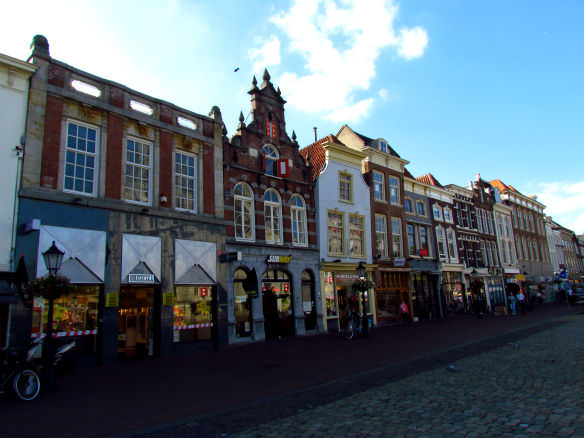 Grote Markt
Gouda itself is gorgeous, with a wonderful town square (grote markt), several canals and two gigantic old windmills. The town square has numerous cafes and restaurants with lots of outdoor seating to enjoy a meal or drinks while admiring the gorgeous 16th century Saint John Church and City Hall. I loved the laid back feel of Gouda, and if you visit when the cheese market isn't happening, it's relatively de-void of tourists. On the sunny September day I visited, there wasn't many other people strolling around snapping photos.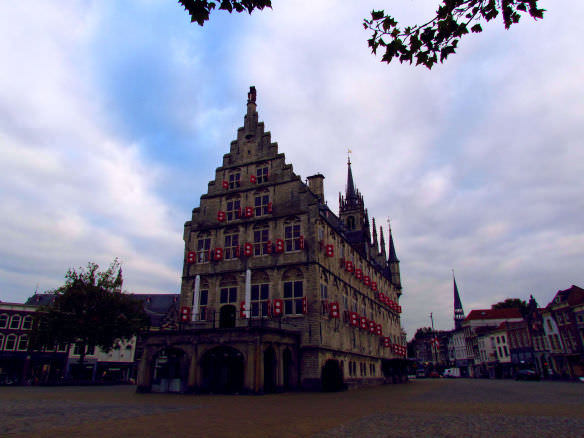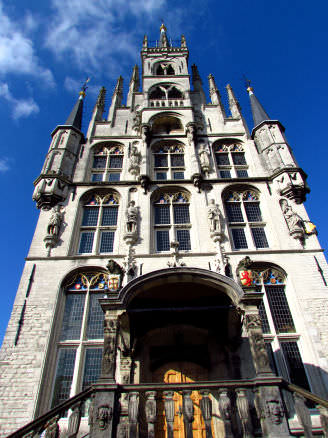 Train Travel from Amsterdam to Gouda
What's the best way to get to Gouda from Amsterdam? It's super easy with the Netherlands fast and efficient NS train service, which makes us miss living in that country. Boston just doesn't stack up in the public transport department compared to Holland! I caught the train to Gouda from The Hague (Den Haag) Centraal Station, which takes only 15 minutes and the trains run super regularly! From Amsterdam you can either catch a direct train or you'll typical connect via Utrecht and the trip will take you just under 1 hour each way. Again the trains are super frequent, leaving every 15 minutes or so! You can check the website 9292 for not just the Dutch rail schedule but also planning your trip door to door while in the Netherlands.
Where to Stay in Gouda?
Families and groups of friends will find the best value on Airbnb. If you've never used the service, sign up here for a discount off your first stay! Just be sure to book accommodation with consistently good reviews.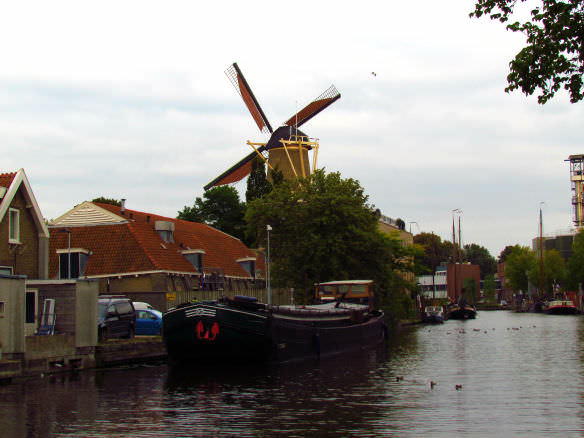 OV Chip Card for Train Travel
And if you do visit Gouda on a day trip from Amsterdam, consider stopping in Utrecht as well, as you can certainly do both towns in a day, especially in spring and summer when the days are long. Just purchase an OV chip card from a Dutch rail station and be sure to swipe your card in and out at the train stations before entering and after exiting the trains. If you'll be hopping around several Dutch towns this will save you a lot of hassle over purchasing individual round-trip tickets, especially since the ticket machines don't accept cash and typically don't take foreign bank cards.
Gouda Recap
Thinking to visit the Gouda cheese market in summer? Arrive early as people complain it's difficult to see the proceedings otherwise! What's your favorite Dutch town to visit on a day trip from Amsterdam? Any questions about traveling in the Netherlands? Leave a comment or email me at [email protected] and I can assist you.
Disclosure: This article contains some affiliate links. We receive a small commission when you book or sign up through these links and it costs you nothing extra. When it suits you, please use them, as it helps us help you!