We recently flew from Boston to Beijing for $600 roundtrip, including taxes and seat selection. That was really cheap and it was epic to experience the Great Wall of China. We even managed to avoid paying for the Chinese tourist visa thanks to the free transit visa! We're often asked how we can afford to travel so much. One reason is that we generally never overpay for plane tickets, and accumulate a variety of points and miles to cash in for free plane tickets later. We're savvy with quickly searching a lot of websites and want to share our tips on how to buy cheap plane tickets with you.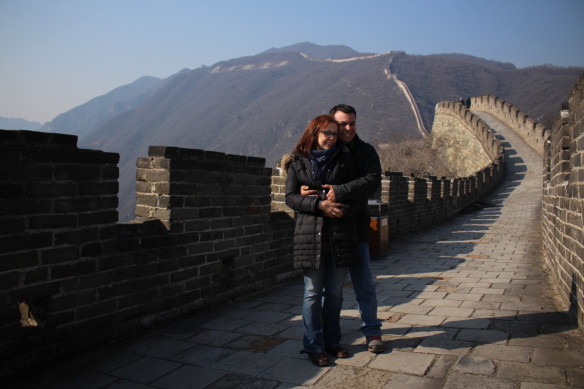 Play the Credit Card and Airline Points Game for Free Flights!
Utilize credit cards with big bonus point offers to get free flights to amazing destinations around the world. With some cards, if you cancel within the year, you don't have to pay the annual fee either. The Delta Skymiles American Express Gold Card is free the first year and just $95 each year after. They offer 30,000 – 60,000 bonus points after the introductory spend. There are a lot of other perks to having the card like free checked bags on Delta flights.
Always Search Multiples Booking Sites to Buy Cheap Plane Tickets
Don't ever be reliant on any one booking site. Airline sites are like auto mechanics. They may give you a great deal the first time, but they'll probably get you the next time you go in. It only takes a few extra minutes to quickly run your travel dates through sites like Skyscanner, Momondo, Google Flights, CheapOAir, Expedia and Kayak.
The reason prices often differ is because some sites have already purchased a block of cheap seats between specific destinations. So there isn't any one website that can always promise the best deals, and a few extra minutes of your time can often save you hundreds of dollars. It has for us many times using a variety of different sites mentioned above.
Set Price Alerts to Specific Destinations You Plan to Travel To
Have your heart set on a trip to Paris, New York or elsewhere? Airfarewatchdog is a great site for setting price alerts from your hometown airport to the destinations you most want to travel to. They'll let you know when deals come up and what dates they're valid for. This is particularly useful if you're a little flexible on when you can take your vacation.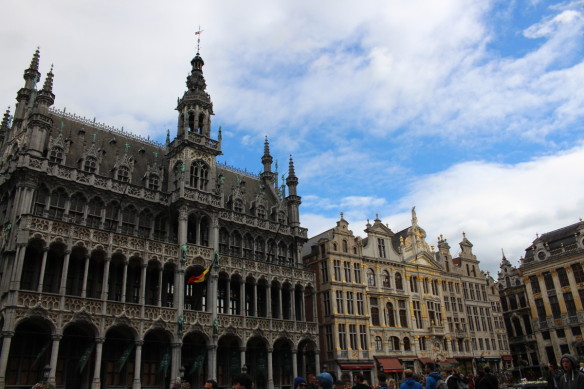 Look for Promotional Airline Fares
Like every industry, airlines have sales on routes and The Flight Deal is one great site to check for them. Sometimes airlines offer sales on new routes, or they just do it randomly to fill seats. We recently saw direct flights for under $600 roundtrip from Chicago to Hong Kong direct on Cathay Pacific. That's a phenomenal deal given the flights are 15 hours each way and Cathay Pacific is a 5 star airline!
When You Can, Book Directly Through the Airline Website
Sometimes the cheapest flights that an online booking agent will show is directly through the airlines website. Whenever that's the case, book through the airline. Quickly double check anyway to see if the airline is offering the same rate on their flights. But as mentioned previously, third party booking sites sometimes buy blocks of cheap plane tickets so their fares can undercut the current price of an airlines seats on a given route. If you're confident in your dates of travel and will save hundreds of dollars, it's probably worth booking through a reputable third party site. Just know that if you need to change your dates of travel, you may have more difficulty with a third party site.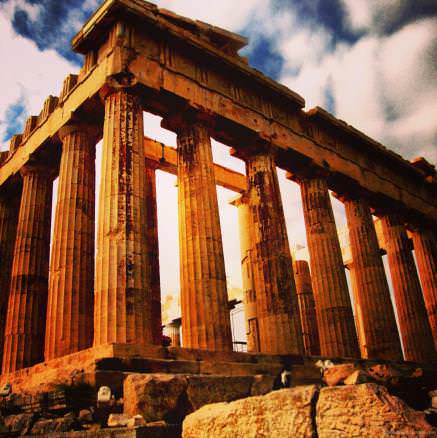 Bidding on Plane Tickets
Like most people, we like good deals, but we don't like to be uncomfortable. Sometimes the cheapest plane tickets leave very early, arrive very late or have long connections. We don't like any of these scenarios, so is why we never bid on plane tickets on Priceline. But if you have specific dates in mind and don't care about being a little uncomfortable, set a low bid on Priceline and see what happens. Just be prepared for a long day.
Rack up Miles with Multiple Airlines for Free Tickets Later
Don't fly without signing up for an airlines frequent flyer program, or checking who they're partnered with. For example, Air France, KLM and Delta are all part of Skyteam. So if you're already affiliated with one of these airlines, you can usually grow your miles by flying with a partner airline. The same with airlines belonging to Star Alliance and other global partnerships.
But even though we're frequent business travelers we're not loyal to any airline program. Instead, we choose to rack up miles with multiple carriers like Jet Blue and others. We save up miles and then cash them in when their value is good on a specific route.
Accumulating miles is great, but it's good to consider how important stockpiling miles with one carrier is to you. For some people it's worth it for priority boarding and other perks. But these days, some perks can be purchased a la carte anyway, so why not save on the base fare and grow mileage with multiple carriers for multiple free tickets later? 
Credit Card Points Game
A popular travel hacking tip is to sign up for a rewards credit card with no annual fee the first year and a sizeable chunk of bonus miles at sign up. Before the year expires you can often cash in your points for a free plane ticket and then cancel your credit card before you have to pay an annual fee. Then you can move on to another credit card with a different loyalty program and repeat this cycle. For more information, The Points Guys is a guru on this subject.
But this is another strategy where you need to weigh the pros and cons. The credit card points game could really bite you later if you accumulate a large debt that you're struggling to pay off. Though you could then transfer that debt to a lower interest credit card and cancel the rewards card, which typically has a higher interest rate. To get the ultimate bang for buck here, you need to be paying off most of your balance each month. The good news is that groceries and fuel are normally double points, and you probably need to buy that anyway.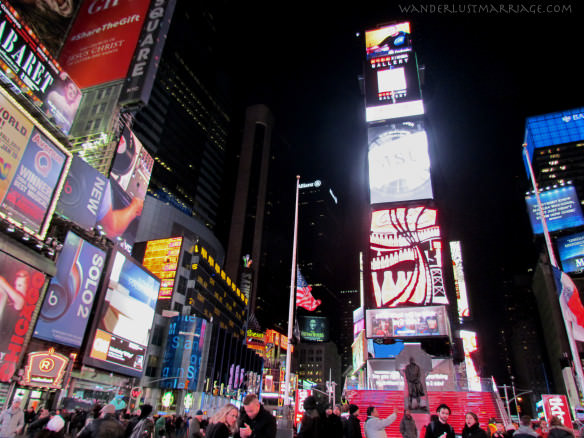 Search Like a Travel Agent (Advanced)
ITA Matrix Software is a meta airline search site developed by MIT researchers in the 90's. A couple years ago the site was acquired by Google. While you can't book directly through this site, it can be a powerful tool for finding cheap airline fares to book on other websites. There's a simple way to use ITA Matrix Software and there's also an advanced way using codes, similar to how old school travel agents search for plane tickets.
More Information on How to Buy Cheap Plane Tickets
We've written several articles about how to buy cheap plane tickets over the years but it's always worth re-visiting this topic with updated information. For a few more tips, read our article on 10 Ways to Save Big on Plane Tickets. Another handy post is on Finding Last Minute Airline Deals to Asia and Australia.
Have questions about planning your trip or maximizing credit card and airline bonus points?  Leave a comment below or email me at Alex (at) wanderlustmarriage.com and I can assist you! 
Disclaimer: This article contains affiliate links. We receive a small commission when you book or sign up through these links and it costs you nothing extra. When it suits you, please use them, as it helps us help you!