Singapore is a diverse  city filled with many contrasts. Largely because of its colonial past the nation's first language is English, but most residents are of Malaysian, Chinese and Indian decent and do not speak English in their homes. So unfortunately many speak their official language a little poorly. But it's a great city for English speakers to visit because it's easy to get around. Whether you go for high end shopping or a low budget cultural experience, Singapore has you covered. As you peruse the city you'll stumble on an amazing variety of things, with that here are some funny Singapore pictures of some strange things we discovered.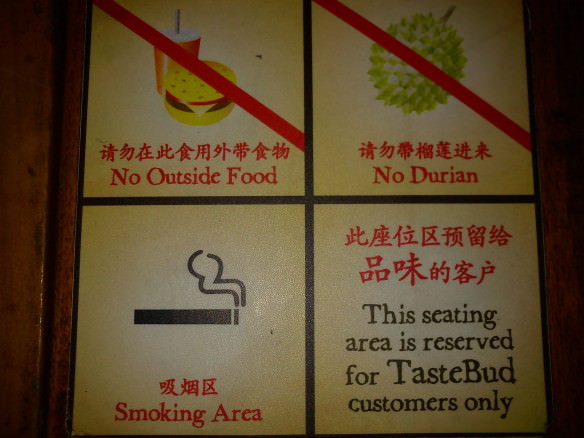 There is an incredibly smelly fruit that's prevalent in Southeast Asia called Durian (kinda like a rotten grape). This place let's us know it's ok to smoke, but not to eat that fruit on the premises.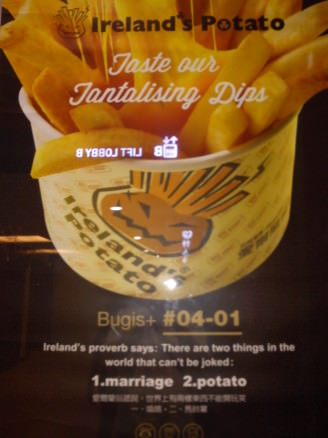 There are a few things wrong here. Just a wee problem is that "Ireland's proverb" implies this is the national proverb (it isn't even an Irish proverb at all). And clearly potato should come before marriage.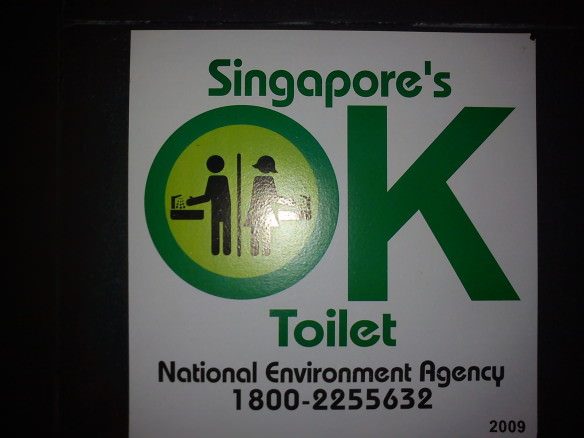 I actually thought it was above average, but perhaps that's not as catchy.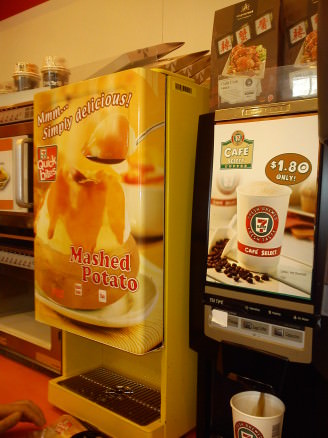 Speaking of potatoes! I definitely would have checked these out if I wasn't lactose intolerant. Great initiative 7-11 Singapore! Perhaps Singapore needs their own Irish proverb regarding potatoes.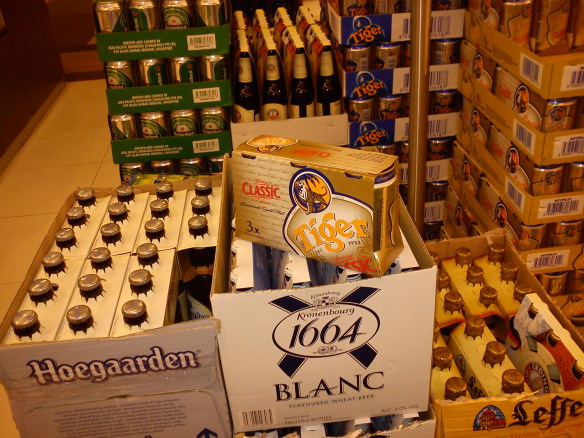 Every country surprises you with something. Immediately upon entering Singapore airport you are given an option to purchase duty free for cheaper than what you will pay in the city. Alcohol is expensive in Singapore so buy ahead, especially if you're planning a bender…And apparently 3 packs of beer are popular. Strange and practical at the same time.
Want to Save Money on Accommodation in Singapore?
We often find that booking.com offers the best hotel deals, especially in Europe, but even in North America. If you'd prefer to stay in an apartment over a hotel and have never used Airbnb, sign up here and receive $40 off your first stay over $75! That's an awesome deal, especially since Airbnb typically provides better value over hotels. Just be sure to only book places with consistently good reviews!
Want to Fly to Singapore for Free?
The Chase Saphire Reserve includes a priority pass, offering complimentary airport lounge access (with free wi-fi, food and cocktails!). They'll also compensate you $100 for free Global Entry and TSA pre-check to skip airport lines. The annual fee seems steep at $450, but you receive $300 back in travel credits (even Uber counts towards that), so it's really only $150 for travelers. Their 50,000 bonus point sign up is good for $750 in travel credit, enough for a free ticket overseas! We've found the perks of the Chase Sapphire Reserve easy to use and it's currently the most popular card among travel hackers.
The Delta Skymiles American Express Gold Card is free the first year and just $95 each year after. They give a 40,000 point bonus after you charge just $1,000 so this is a great card (not quite enough to get to Singapore on its own but you're getting there). There are a lot of other perks to having the card like free checked bags on Delta flights.
Read more of our articles on Singapore, like:
Sentosa Island: A Man Made Beach in Singapore
Leave a comment below if you have a question or comment on travel in Singapore!
Disclosure: This article contains affiliate links. We receive a small commission when you book or sign up through these links and it costs you nothing extra. When it suits you, please use them, as it helps us help you!