We lived in Amsterdam from 2008 to 2011. It's a beautiful city with an easily walkable UNESCO World Heritage historic center. Unfortunately, these days it's frequently overrun with tourists. During our last visit there in 2015, we were shocked at how packed the city was over a September weekend. While Amsterdam is beautiful, there are many Dutch towns that resemble mini-Amsterdam's, where you can find a more authentic Dutch experience. So here are some reasons not to visit Amsterdam.
Tourism Gone Wild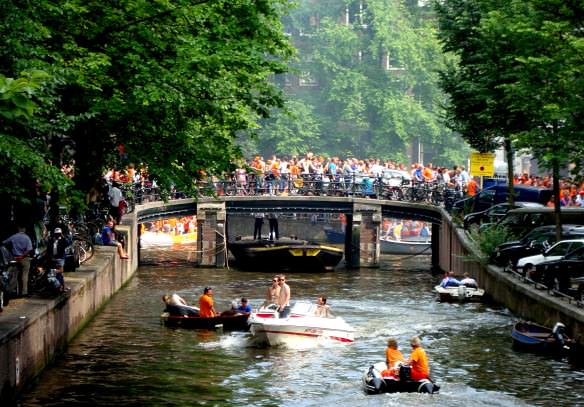 Amsterdam has been touristy for a long time, but the crowds are getting out of control. Tourism over the past decade has doubled. The growth is unsustainable for a small city and Amsterdammers are being driven out of the center. And when locals get fed up, tourist dollars are not as appreciated. And this means visitors generally don't get as good of a value as a beautiful off the radar destination.
Because we lived in Amsterdam and know the city well, we've done our part to ensure tourism to Amsterdam continues to explode. We've published posts like Ultimate Tips on Visiting Amsterdam, How to Spend One Day in Amsterdam, Amsterdam's Red Light District at Night, The Top 5 Most Unique Pubs in Amsterdam, Is Amsterdam a Good Move For You? and even on Amsterdam's Outdoor Urinals. You're welcome annoyed denizens of Amsterdam!
Many Dutch people from elsewhere in the Netherlands actually hate Amsterdam. Some refuse to even visit the capital, feeling it's a stuck up place that gives the country a bad name. Interestingly, Amsterdam is actually very diverse, split nearly 50/50 between Dutch residents and immigrants from elsewhere. This means it's one of the easiest cities in Europe for English speakers to live in. There is also a lot of ethnic variety in Amsterdam's restaurant scene, but quality varies wildly. In terms of the Dutch rivalry with Amsterdam, opponents range from conservative Christians to football fans to just plain racists.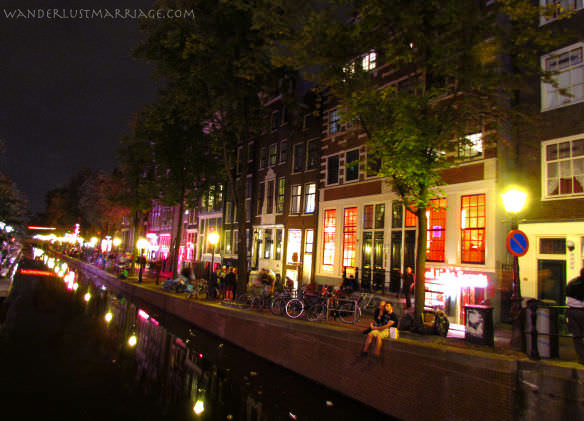 The Cost Can Be Twice as Much as Elsewhere in the Netherlands: Reasons Not to Visit Amsterdam
Amsterdam is generally more expensive than elsewhere in the country. Anytime a city becomes too touristy, you're going to have a market that doesn't cater to return visitors. You should generally avoid almost every restaurant on the main streets of Damrak/Rokin, the main squares of Leidseplein, Rembrantplein and much of the Red Light District. There are charming places to eat and drink on the canals, adjacent to tourist ripoffs that don't value repeat customers. To get a good meal, you have to do your research. And when you see a "tourist menu," go in the opposite direction, unless you enjoy dry spare ribs and burgers that taste like chalk.
In terms of hotels, a good hotel in Amsterdam can run up to double the price of an equivalent room in other great places in the Netherlands. At a nice hotel like CitizenM, the prices in Amsterdam are often double what you can book a room at the same hotel in Rotterdam for.
There are Other Places to Publicly Get Stoned Without Legal Consequences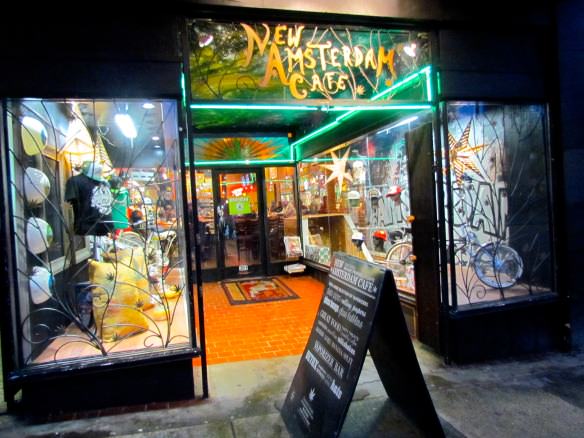 The Netherlands was a pioneer in the movement to decriminalize marijuana. The result led to over 200 green "coffee shops" opening up in Amsterdam and many more elsewhere in the country. This brought young backpackers in droves to visit Holland's capital. But these days, recreational marijuana is legal in states like Colorado, Oregon and Washington. It's even legal to smoke and grow marijuana for personal consumption in the District of Columbia (illegal to sell though). If you like smoking weed on vacation, consider visiting some other Dutch towns for a more authentic experience.
Great Dutch Towns to Visit Asides From Amsterdam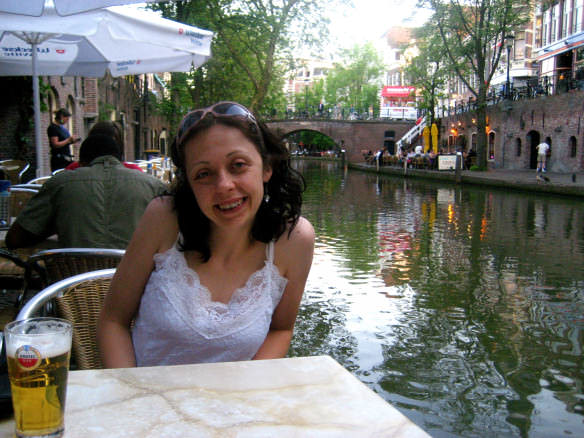 There are so many beautiful towns in the Netherlands. Despite being a small country, you could spend weeks exploring cute towns. Some of the best Dutch towns close to Amsterdam's Schipol Airport include Utrecht, Haarlem, Leiden and Delft. But there's so many, read our post on 10 awesome day trips from Amsterdam.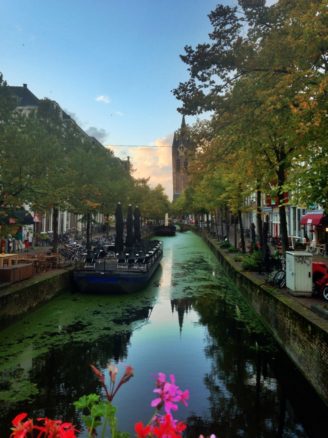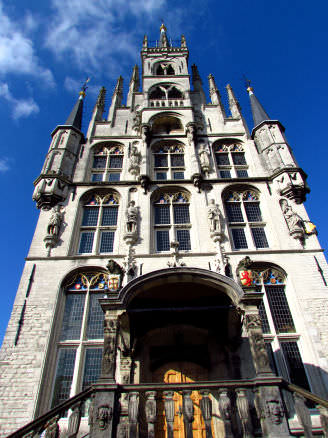 If we could live in the Netherlands again, we'd prefer to live in Rotterdam over Amsterdam. Rotterdam was completely destroyed during World War II, and has been rebuilt with some cutting edge architecture. And there are several beautiful Dutch towns just 15 minutes by train from Rotterdam. Delft, Dordrecht and Schiedam (the gin or jenever capital of the country) are all like mini Amsterdam's, with buildings dating back to the 1600's and dissected by canals. Also, Rotterdam's residents are generally more laid back compared to Amsterdammers.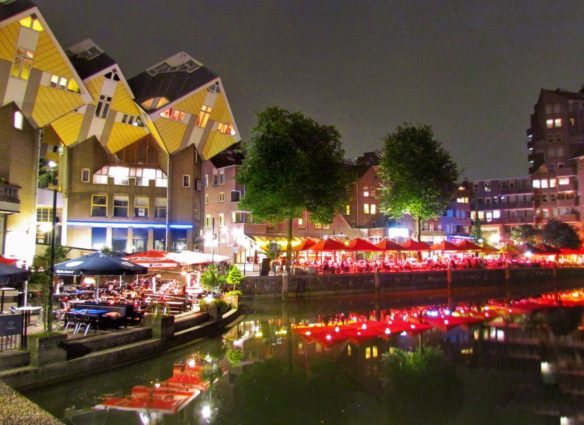 Where to Stay in the Netherlands?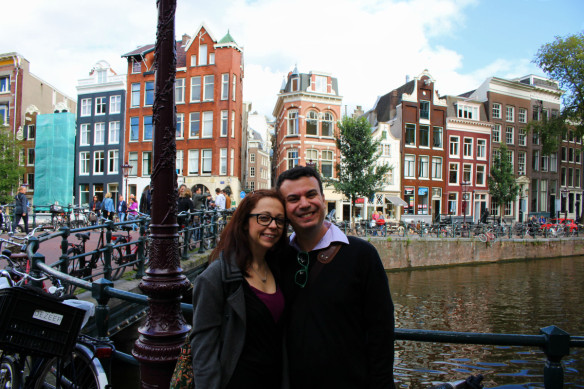 If Amsterdam is on your bucket list, you should go. It is very pretty, and there is still some authenticity around. Just don't spend all your time there. Haarlem is just 15 minutes by train from Amsterdam. Haarlem is like a mini version of Amsterdam with far fewer tourists, and usually offers better hotel value. Towns like Delft, Utrecht, Leiden, Gouda and Alkmaar are all charming places to visit, and great for a romantic getaway.
You'll generally find the best hotel prices in the Netherlands on booking.com (their head office is in Amsterdam). You can also find awesome value on apartments with consistently good reviews on Airbnb. If you've never used the service, sign up here for a $40 credit off your first stay! And if you have any questions about travel in the Netherlands, feel free to email me at alex@wanderlustmarriage.com or leave a comment!