We lived in Amsterdam from 2008 to 2011. It's a beautiful city with an easily walkable UNESCO World Heritage historic center. Unfortunately, these days it's frequently overrun with tourists. During our previous visit in 2015, we were shocked at how packed the city was over a September weekend. While it is picturesque, there are many Dutch towns where you can find a more authentic experience. Here's some reasons not to visit Amsterdam.
Over-Tourism in Amsterdam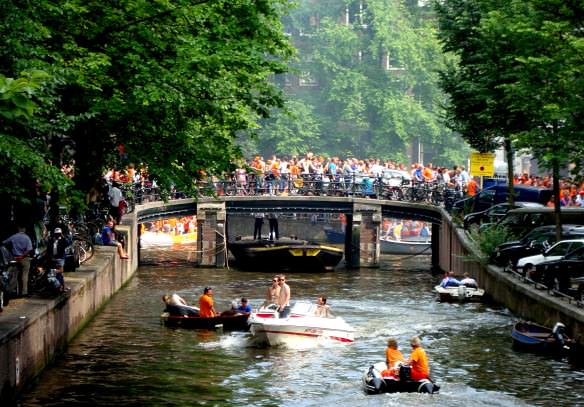 Amsterdam has been touristy for a long time, but the crowds are getting out of control. Tourism over the past decade has doubled. The growth is unsustainable for a small city and Amsterdammers are being driven out of the center. And when locals get fed up, tourist dollars are not as appreciated. This also means visitors generally don't get as good of a value as a great off-the radar destination.
Because we lived in Amsterdam and know the city well, we've done our part to ensure tourism to Amsterdam continues to explode. We've published posts like Ultimate Tips on Visiting Amsterdam, How to Spend One Day in Amsterdam, Amsterdam's Red Light District at Night, The Top 5 Most Unique Pubs in Amsterdam, Is Amsterdam a Good Move For You? and even on Amsterdam's Outdoor Urinals. You're welcome annoyed Amsterdam denizens!
Many Rural Dutch Hate Amsterdam
Many Dutch people from elsewhere in the Netherlands actually hate Amsterdam. Some refuse to even visit the capital, feeling it's a stuck up place that gives the country a bad name. Interestingly, Amsterdam is actually very diverse, split nearly 50/50 between Dutch residents and immigrants from elsewhere. This means it's one of the easiest cities in Europe for English speakers to live in. There is also a lot of ethnic variety in Amsterdam's restaurant scene, but quality varies wildly. In terms of the Dutch rivalry with Amsterdam, opponents range from conservative Christians to football fans to just plain racists.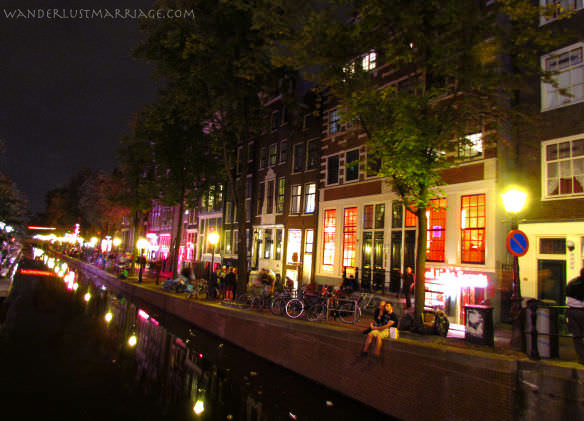 Amsterdam is Expensive Compared to Other Places in Holland
Amsterdam is generally more expensive than elsewhere in the country. Anytime a city becomes too touristy, you're going to have a market that doesn't cater to return visitors. You should generally avoid almost every restaurant on the main streets of Damrak/Rokin, the main squares of Leidseplein, Rembrantplein and much of the Red Light District. There are charming places to eat and drink on the canals, adjacent to tourist ripoffs that don't value repeat customers. To get a good meal, you have to do your research. And when you see a "tourist menu," go in the opposite direction, unless you enjoy dry spare ribs and burgers that taste like chalk.
In terms of hotels, a good hotel in Amsterdam can run up to double the price of an equivalent room in other great places in the Netherlands. At a nice hotel like CitizenM, the prices in Amsterdam are often double what you can book a room at the same hotel in Rotterdam for.
Marijuana is Legal or De-Criminalized in Other Countries and Regions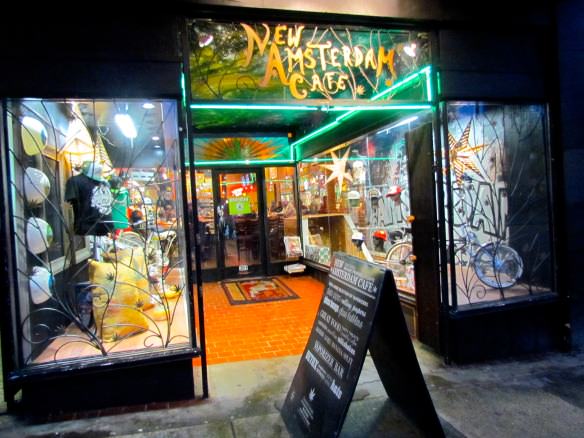 The Netherlands was a pioneer in the movement to decriminalize marijuana. The result led to over 200 green "coffee shops" opening up in Amsterdam and many more elsewhere in the country. This brought young backpackers in droves to visit Holland's capital.
But these days, recreational marijuana is legal in countries like Canada. We explored marijuana laws in Vancouver before full Canadian legalization. It wasn't so long ago that a medical reason was required to purchase THC products from British Colombia dispensaries.
Recreational marijuana is now legal in over 11 US states including California, Colorado, Oregon, Washington, Massachusetts, Illinois and Michigan.
It's even legal to smoke and grow marijuana for personal consumption in the District of Columbia (illegal to sell except through loopholes – god bless loopholes!). If you enjoy smoking weed on vacation, consider visiting some other Dutch towns for a more authentic experience.
Best Dutch Towns to Visit Outside Amsterdam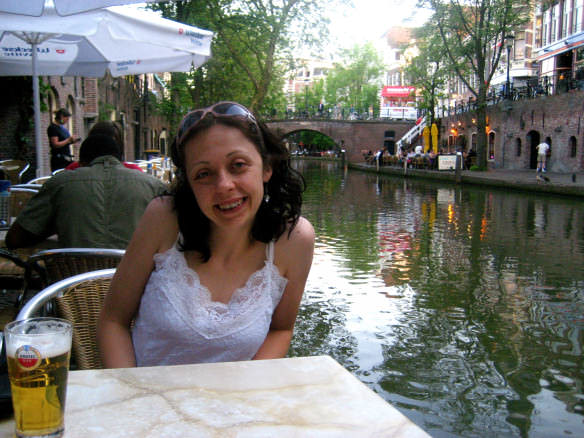 There are so many beautiful towns in the Netherlands. Despite being a small country, you could spend weeks exploring cute towns. Some of the best Dutch towns close to Amsterdam's Schipol Airport include Utrecht, Haarlem, Leiden and Delft. But there's so many, read our post on 10 awesome day trips from Amsterdam.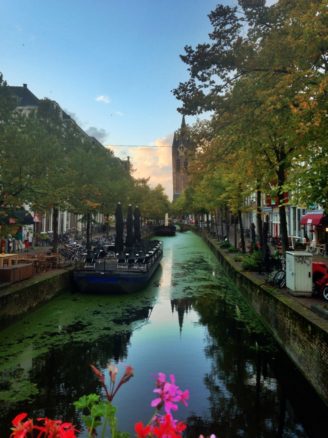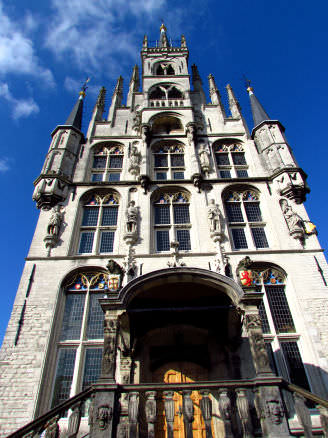 If we could live in the Netherlands again, we'd prefer to live in Rotterdam over Amsterdam. Rotterdam was completely destroyed during World War II, and has been rebuilt with some cutting edge architecture. And there are several beautiful Dutch towns just 15 minutes by train from Rotterdam. Delft, Dordrecht and Schiedam (the gin or jenever capital of the country) are all like mini Amsterdam's, with buildings dating back to the 1600's and dissected by canals. Also, Rotterdam's residents are generally more laid back compared to Amsterdammers.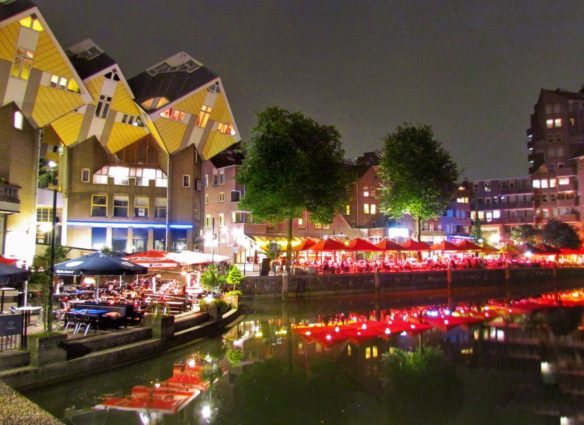 Where to Stay in the Netherlands?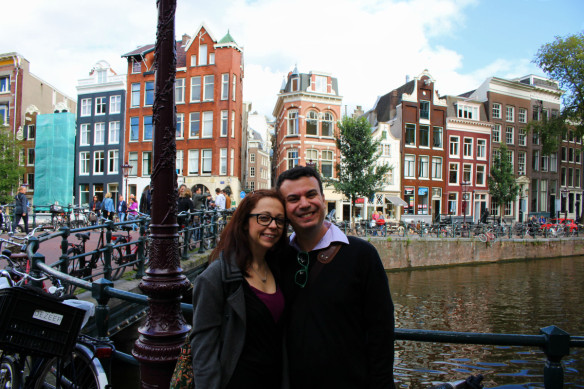 If Amsterdam is on your bucket list, you should go. It is very pretty, and there is still some authenticity around. Just don't spend all your time there. Haarlem is just 15 minutes by train from Amsterdam. Haarlem is like a mini version of Amsterdam with far fewer tourists, and usually offers better hotel value. Towns like Delft, Utrecht, Leiden, Gouda and Alkmaar are all charming places to visit, and great for a romantic getaway.
Amsterdam Hotels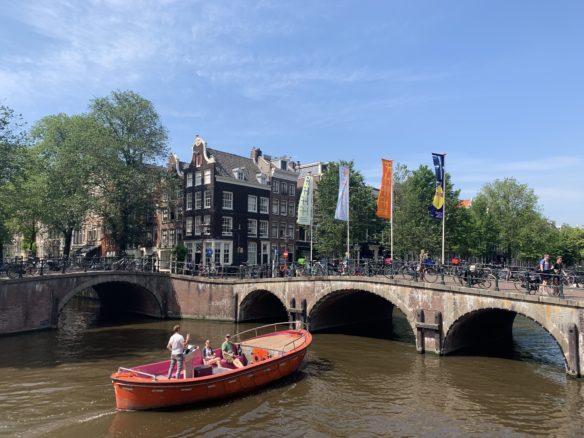 Hotel prices in Amsterdam vary depending on time of year and availability. Book accommodation with free cancellation well in advance when you can, especially during summer and the holidays! Then if plans change you can cancel your reservation without penalty.
Luxury: 
It doesn't get more luxurious than the 5 star Waldorf Astoria Amsterdam. Set along the UNESCO World Heritage listed Herengracht canal, the hotel is made up of six monumental 17th century canal palaces. The 2-Michelin star restaurant Librije's Zusje Amsterdam is perfect for an on site gastronomic experience.
Pulitzer Amsterdam is a great luxury choice located within 25 interlinked 17th and 18th century canal houses, between the famous Prinsengracht and Keizersgracht canals. Combining traditional and modern Dutch design, the hotel has 225 unique guest rooms and suites. It's walking distance from major attractions, but on a quieter end of the picturesque western canal belt.
Radisson Blu is the one of the best value luxury stays in the center of Amsterdam. Spacious rooms are decorated according to colorful themes. Their on site restaurant serves international meals and an extensive breakfast buffet.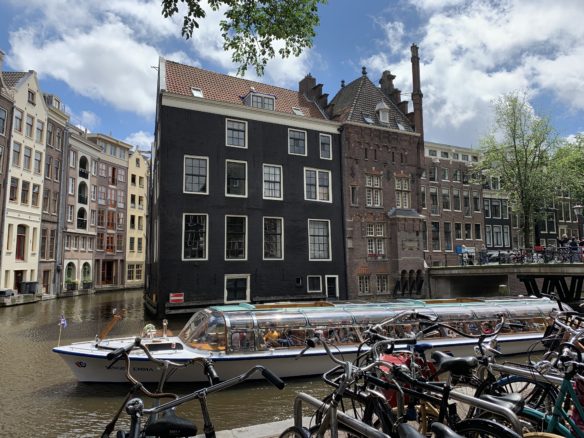 Mid Range:
Citizen M is a comfortable and ultra modern hotel in Amsterdam. Every room at citizenM Amsterdam has wall to wall windows and large beds with luxurious linens. Guests can modify room color, temperature, control the smart TV and also adapt the black out curtains all from an Ipad mini.
We also recommend Motel One Amsterdam and Motel One Waterlooplein as they're good bang for buck, with a great breakfast buffet featuring delicious higher end bakery quality breads, pastries and croissants. All rooms have a private bathroom, air conditioning and flat screen TV.
Lloyd Hotel offers unique rooms in a transformed historic building. Within 10 minutes you can reach Amsterdam Central Station by tram. Rooms come in different shapes and sizes, so this is a good stay for travelers who get freaked out by cookie cutter hotels.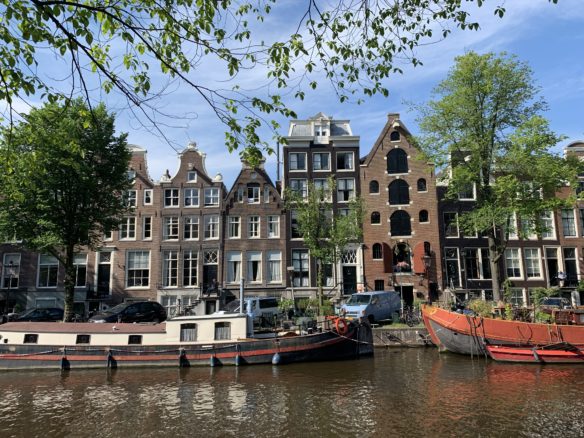 Budget:
You'll generally find the best value booking short stay apartments in the Netherlands. This will especially be the case in Amsterdam's historic center during summer and popular holidays like New Year's and King's Day. If you've never used sites like Airbnb, book apartments with consistently great reviews for the best experience.
Backpackers should consider fun options like the popular Flying Pig Downtown and Flying Pig Uptown. Both of these are 420 friendly hostels. If that is not your bag, book the StayOK by Hostelling International. It has a convenient location near Leidseplein, which is home to many bars, clubs and music venues.
Disclosure: This article contains affiliate links. We receive a small commission when you book or sign up through these links and it costs you nothing extra. When it suits you, please use them, as it helps us help you!