We just returned from a wonderful 3 day trip to Edinburgh. Despite living fairly close for several years, Bell and I had yet to venture up to the land of great whisky, castles, rugged golf and the elusive loch ness monster. We had an action packed long weekend that saw us climb picturesque Arthur's Seat, visit amazing Edinburgh Castle, the lavish Palace of Holyrood (the Queen of England's residence when she visits Edinburgh) and we went underground to see how people lived up to the late 1800's. Edinburgh was also a haggis and whisky feast for us. In honor of all the great recipes we've received for our international recipe competition, this post is dedicated to Scotland's national dish...Haggis!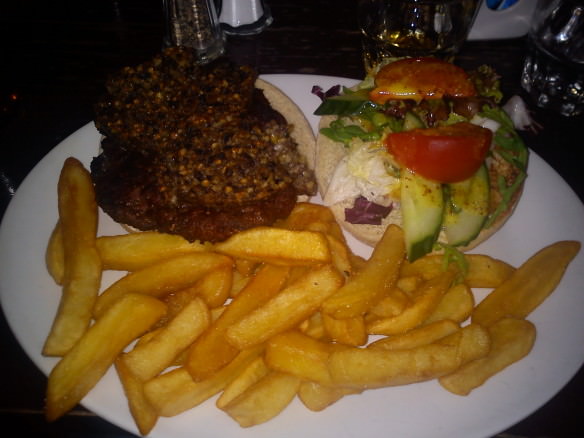 What Haggis is Made From
Haggis is a sausage that consists of a sheep's heart, liver and lungs mixed with onion, oatmeal, suet and spices. It was traditionally cooked inside a sheep's stomach casing. But these days much of the haggis served is encased in a traditional sausage lining. If you think this doesn't sound so appetizing, ask yourself this…Do you like hot dogs, bratwurst or kielbasa? Do you know what's in them? Most people don't and they prefer it that way. These days I travel with a mantra of would Anthony Bourdain eat this? It's good to keep an open mind because otherwise you miss out on some tasty food, and in my opinion haggis is one of them.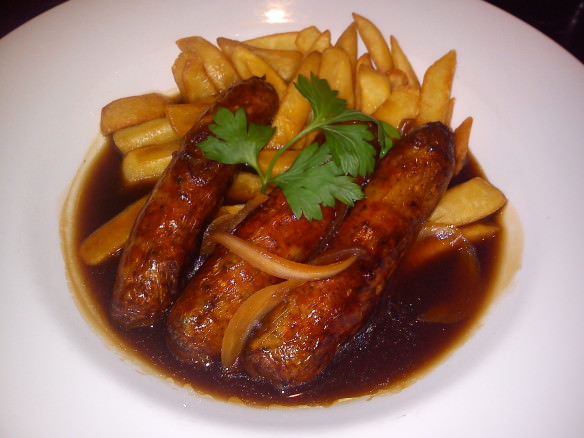 How Haggis is Typically Served in Scottish Pubs
Haggis typically comes with sides of neeps and tatties. Neeps are turnips and tatties are mashed potatoes. I couldn't enjoy my haggis like this because I'm lactose intolerant and neeps and tatties have butter in them. Another common Scottish pub dish that I could not try is Balmoral chicken. This is chicken breast, wrapped in bacon, stuffed with haggis and covered in a creamy whisky sauce. I really wanted to try this and am very disappointed that my stomach sucks.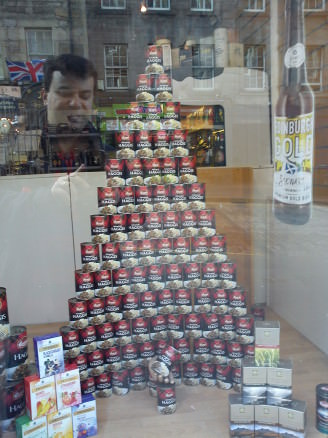 As one friendly Scottish server told us "I think haggis goes well with anything." Maybe not with your breakfast cereal (unless it's porridge and that's very debatable) but I enjoyed Scotland's national dish in a variety of ways- topped on a hamburger (with a side of single malt whisky), in a traditional looking sausage mixed with pork and on top of a phenomenal shredded pork sandwich from one of the most amazing fast food restaurants we've ever stumbled upon.
Oink – Amazing for Pork with Haggis Stuffing
Oink is fantastic for a fast and simple lunch in Edinburgh. In an age where you can go out and have a menu with 100 mediocre dishes to choose from- Oink does ONE thing awesome. They roast an entire fresh pig that rests on display in the front window and you can have your pork sandwich topped with either haggis stuffing or onion and sage stuffing and one of four kinds of sauces. They don't even have side items outside from what comes in the sandwich. It's simple, quality fresh fast food done awesome. The world needs less McDonald's and more places like Oink!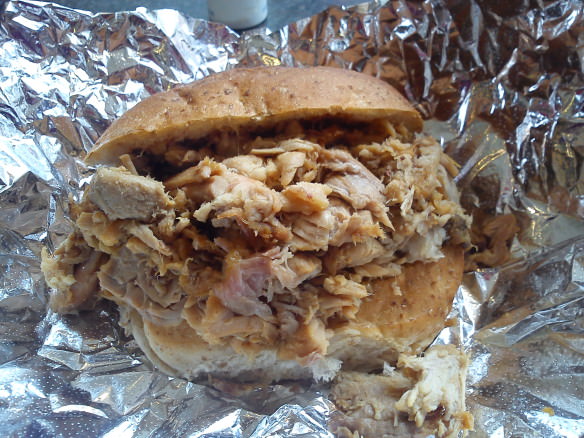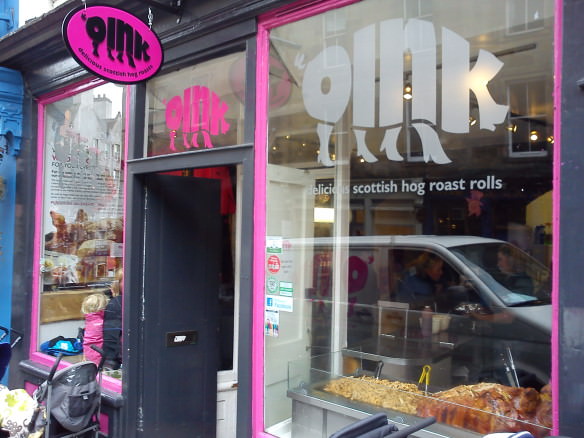 Bell isn't a picky eater, but haggis isn't really her bag. Neither was whisky, but our trip to Edinburgh allowed her the opportunity to gain a greater appreciation for great whisky and discover some types that she enjoys. It's very difficult to find haggis outside of Scotland which is a shame. If I could, because of my dietary restrictions, I would prepare balmoral chicken but make the whisky cream sauce using goats milk and use soy butter in the mashed potatoes.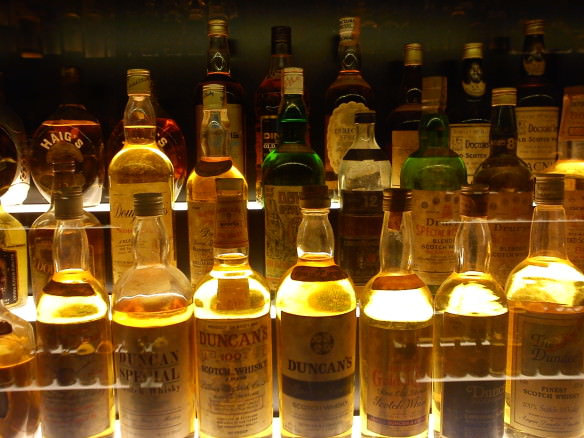 Would you try Scotland's national dish? And if you've been and have tried it, how would you prepare it at home? 
More of Our Articles on Edinburgh
How Not to Climb Arthur's Seat
Scotch Whisky Experience in Edinburgh
Disclosure: This article contains some affiliate links. We receive a small commission when you book or sign up through certain links and it costs you nothing extra. When it suits you, please use them, as it helps us maintain this site!