Europeans are generally more relaxed than Americans with both sex and prostitution. So one of the things Amsterdam has become famous for is the sex trade in its Red Light District ('De Wallen' in Dutch). The Red Light district compromises around 300 rooms (kamers in Dutch), where scantily clad women titillate potential clientele behind windows. They typically either make seductive gestures to lure men inside, or play on their cell phones, bored. Here is a revealing breakdown of the Red Light District for guys, couples and women to get the most from the experience!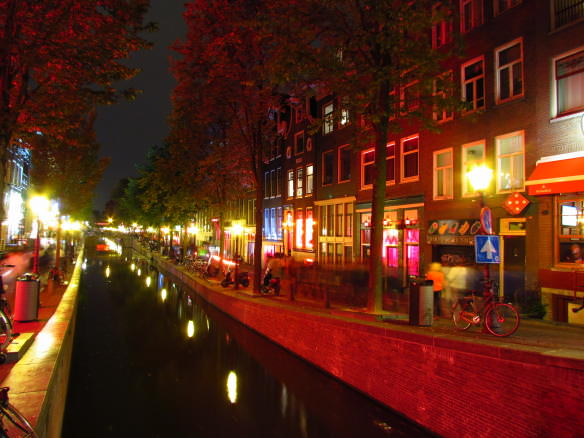 Topics covered:
Dutch Tolerance and Legal Prostitution
The Dutch pride themselves on being open and tolerant, and many believe 'De Wallen' is a testament to this. The area is relatively safe as it's regularly policed. Though you should obviously take precautions for pickpockets, especially if you're heavily under the influence of alcohol or marijuana.
Some argue that it's better for the girls to be behind windows than on the streets, but others argue that Amsterdam's open policy on the sex trade only makes human trafficking easier. The reality is somewhere in between, as prostitution and human trafficking exist everywhere. The United States wastes a lot of resources to fight something that the government only pushes underground, into even more sinister terrain. Prostitution is legal in many other countries around the world, including Australia.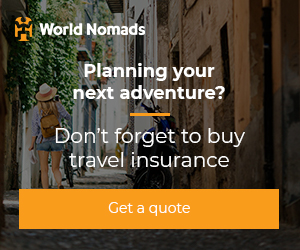 Amsterdam Red Light District Sex Shows
Asides from the prostitutes in windows, Amsterdam's Red Light District offers several sex shows like the Casa Rosso and Bananen Bar, where you can shell out some euros to watch live sex theater. Cassa Rosso is the more upscale of the two shows. Full sex acts, including penetration and oral sex are performed live on stage for an audience. The show draws a lot of couples and groups of friends. Going to a sex show at Cassa Rosso is a good date night for couple's in Amsterdam. It is possible you learn a thing or two, or assist with heating up steamy fun in your hotel room later!
Amsterdam Red Light District Bars and Coffee Shops
There are several bars and cafes that have views of the girls in the windows. You can watch potential customers approach windows to negotiate sexy times with the girls, while you enjoy a drink. We discovered that usually when a conversation lasts for awhile, guys do not go in. It is usually a short conversation before they go inside for sex.
There's several coffee shops like the famous Bulldog., where you can buy and smoke weed. Bulldog was founded in 1975 and it's the oldest coffee shop in Amsterdam. Marijuana tends to enhance experiences for most people. So it pairs well with sex. When in Rome, right?
Tour Amsterdam's Red Light District
On a 90 minute guided tour, a local expert will explain the history of Amsterdam's legal prostitution, drugs, architecture and the laws of the Red Light District. Book this offbeat Amsterdam Red Light District tour with a local guide. Tour prices start at $23.99 US.
Is the Red Light District Suitable for Couples?
If you are traveling with your children, probably not. If you are both Christian conservatives, maybe not. But perhaps you're Jerry Falwell and his wife, then definitely! But seriously, Amsterdam's Red Light District is a draw for so many couples to stroll around from all walks of life. Bell found it entertaining to watch the windows over drinks in a nearby bar. And I certainly found it entertaining to watch the windows with her.
So yes, the Red Light District is suitable for couple's entertainment. There is more value to it than a place where men just pay for sex acts. Remember that our world is not black and white, it is a complicated place, and we are better served by being less judgmental of everyone else's lifestyles and choices.
Human sexuality is also complicated. There are plenty of bisexual, bicurious or hetero-flexible women that enjoy watching and/or playing with women. And of course, there are also plenty of lesbian couples that enjoy it too. So have some fun, as we only live once! Do not just solely focus on the negative and condemn others.
What do Amsterdam Prostitutes in the Red Light District Charge?
Just in case you're curious! Prices for around 15-20 minutes of fun with a woman in the Red Light District starts at around €50 ($60 USD). That typically includes full service, which includes a blow job with a condom and sex in one position. But sometimes that is just for oral sex, or even just a hand job if she's very cut throat.
Potential customers need to ask prostitutes up front, as it is not the time to be bashful. Guys (or girls) should ask how much and what is included outside the window! The prostitute's fluency in English ranges from very good to at least very basic.
If you have any specific requests or kinks, discuss it with the woman before entering her room. If you are very set on something she will not do, you can politely move along to another woman after a little small talk at the window. By law, prostitutes are frequently tested for STD's and it is relatively safe, because the women use protection. Remember to be polite and safe! Most of the women in the Red Light District are honest sex workers.
What Do Amsterdam's Window Prostitutes Wear?
None of the women appear naked in the windows. That only happens after the curtains close away from the crowds. Typically, the girls wear revealing bikinis or lingerie. They show ample cleavage to draw customers inside. Some of the women wear thongs and will turn around to show you their goods. Many of them definitely work out, some do not. Occasionally, a woman might even be wearing jeans and a t-shirt. So you can see just about anything.
What do Amsterdam's Prostitutes Look Like?
Some of the women entice passerby's with model looks. They look like they could represent Calvin Klein or grace the cover of Playboy magazine. Others, not so much. The women's bodies range from very athletic to extra voluptuous. There are women of all ages – from legal teens 18+ to senior citizens.
Some women have breast implants, and some are au natural (I'm no scientist with the percentages). Some breasts are huge and others are petite. There is a type of woman for everyone.
Good sex workers know how to sell sex. Some are just bored, and go through the motions. I suspect they do not do nearly as well. Women rent the windows and pay a minimum of around 100 euro per 6-8 hour shift. This means they have to service 1-2 people each shift just to cover their rent. But in life, there's no free lunch for the vast majority of us.
Where Are Girls in the Red Light District From?
Most of the girls in Amsterdam's Red Light District are from Eastern European countries like Hungary, Czech Republic, Russia, Poland, Romania and Bulgaria. Some are Dutch, so you can sample the local flavor. There are also African, Latin, Asian and girls from Mediterranean countries as well. We have even spotted an American flag in a window.
There are women from different countries all over the world. If you have any fantasies about being with a woman from a particular country, ask her where she's from when she opens the window! This is a great opportunity to get some flags. And remember that many female travelers collect them too!
The girls come in all shapes in sizes. Some have beautiful porcelain skin. Others have exotically tanned or darker skin. Some are adorned with beautiful tattoos that are gorgeous works of art. And of course, beauty is in the eye of the beholder.
Are Prostitutes Available for Fun with Women or Couples?
Some of the prostitutes are available for couples play, and some are not. Interested couples should ask individual girls if they're available for threesomes and discuss specific details at the front door. Couples should expect to pay a starting price of 100 euro for 20 minutes of play.
Couples may find more value ordering a call girl to their hotel room. But the advantages of the windows is that you can easily select from a large pool of women. If you are a solo woman looking for some lesbian fun, just enquire with a girl that you fancy.
With threesomes, be sure to negotiate the details. There are plenty of men that would love to watch their woman fool around with a lovely Amsterdam prostitute. But some prostitutes are not sexually attracted to women, so keep asking women in windows until you find one. Or google an escort agency that can have a willing prostitute delivered straight to your hotel.
This is a great time opportunity for fantasies to become reality. But couples should also discuss ground rules and boundaries before arriving at the windows. And maybe before smoking weed and having drinks, or not. C'est la vie!
Is the Red Light District Safe?
Amsterdam's Red Light District is generally safe. The area is both policed and busy with tourists. Visitors should be wary of potential pickpockets the same as you should in any popular tourist destination.
Someone may offer to sell you drugs on the street. Just ignore those people if you pass by them. Never buy any drugs off the street. Only buy marijuana from licensed shops. And hard drugs like cocaine and heroine are illegal in the Netherlands.
Violent crime in Amsterdam is not a major issue. And the Red Light District is no different in that regard. Guaranteed health care and smaller disparities of wealth compared to the USA means the Netherlands is generally a peaceful place with lower incidents of crime.
The Blue Light District
The Blue Light District is located within the Red Light District. This district features transexuals in windows. It is easy to know the difference, because the lights above the windows are blue instead of red. The Blue Light District primarily caters to gay men, pansexuals, bisexuals and bicurious folks. Know before you go!
How to Choose an Amsterdam Red Light District Prostitute
Some of the women look like they are having serious fun. You can tell that they enjoy their jobs, as it shows in the way they smile, move their bodies and interact with clientele. Other women look like a deer in headlights. Choose a woman that looks like she is having a blast. Because if she enjoys her job, that means she wants to please her customers and you will have a much better time.
Choosing women that look like they're having fun is also more ethical. Women that look emotionless are more likely to be victims of human trafficking. We should all strive to only support the sex trade amongst consenting adults.
Can you Buy a Threesome in the Red Light District?
Yes, there are some windows with two women available at the same time. The price for sex with two Amsterdam prostitutes during the same session starts at €100 ($120). That is a pretty amazing deal for a lifelong fantasy of the majority of men, and many humans in general. If you partake in that, come back and leave a comment and let us know how it went!
If you want the two women to give you a blowjob simultaneously, like in some porn movies, discuss the possibility of that. It may cost you extra, but maybe not, especially if it is a slow night. Otherwise, the women will likely engage in the sex acts solo.
Can You Just Have Oral Sex with an Amsterdam Prostitute?
There may be a variety of reasons you do not want to have vaginal intercourse with an Amsterdam sex worker. There is nothing wrong with that and she will not be offended. She may even ask about your sex preference. So if you only want a blowjob, you can request just that. The women use condoms, so that is very safe sex! But don't drink too much alcohol before visiting the Red Light District or you may be assisting in a failed mission!
Fun Red Light District Stories
A college friend once told us that a window prostitute once randomly opened her door as she walked by. The girl pointed at her funky shoes and laughed, which was embarrassing to my friend. So ladies, you're equally welcome to stroll the district safely, just be aware that wearing unusual attire may get you mocked. Though Bell never has been, and we believe that's rare. Beauty is in the eye of the beholder, with everything from people to fashion.
Do Not Take Photos of the Women in Amsterdam's Red Light District
If you're in the Red Light district do not take photos of the girls, unless you want to get yelled at and risk your camera getting thrown into the canal. But as long as you're just capturing the general scenery and not the actual girls, you're fine to take as many photos as you'd like.
Amsterdam's Chinatown
Amsterdam's Chinatown borders the Red Light District along and around Zeedijk street. As is usually the case in cities worldwide, Chinatown is one of the most budget friendly areas to eat in Amsterdam. We used to occasionally sit down for Peking duck over steamed rice when we lived nearby as it was a great deal.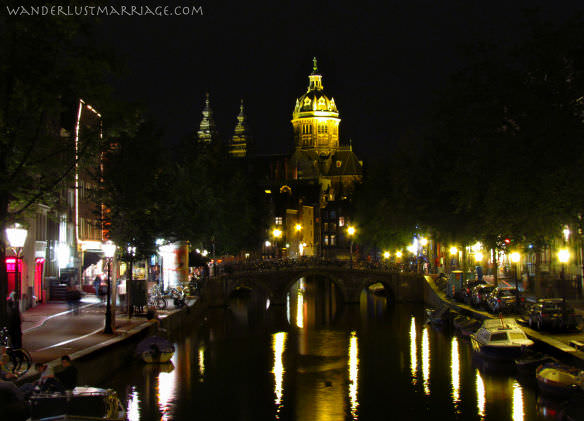 Amsterdam Hotels
Hotel prices in Amsterdam vary depending on time of year and availability. Book something with free cancellation as soon as you know your dates of travel, especially for summer and the holidays! Keep in mind that accommodation in the Red Light District can be noisy. We recommend staying outside the Red Light District, in a quieter area.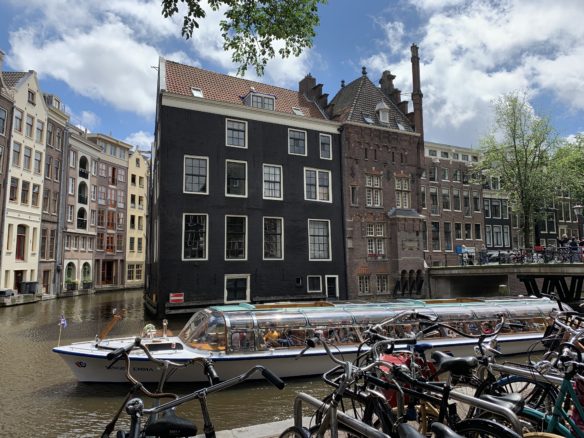 Luxury:
It doesn't get more luxurious than the 5 star Waldorf Astoria Amsterdam. Set along the UNESCO World Heritage listed Herengracht canal, the hotel is made up of six monumental 17th century canal palaces. The 2-Michelin star restaurant Librije's Zusje Amsterdam is perfect for an on site gastronomic experience.
Pulitzer Amsterdam is a great luxury choice located within 25 interlinked 17th and 18th century canal houses, between the famous Prinsengracht and Keizersgracht canals. Combining traditional and modern Dutch design, the hotel has 225 unique guest rooms and suites. It's walking distance from major attractions, but on a quieter end of the picturesque western canal belt.
Radisson Blu is the one of the best value luxury stays in the center of Amsterdam. Spacious rooms are decorated according to colorful themes. Their on site restaurant serves international meals and an extensive breakfast buffet.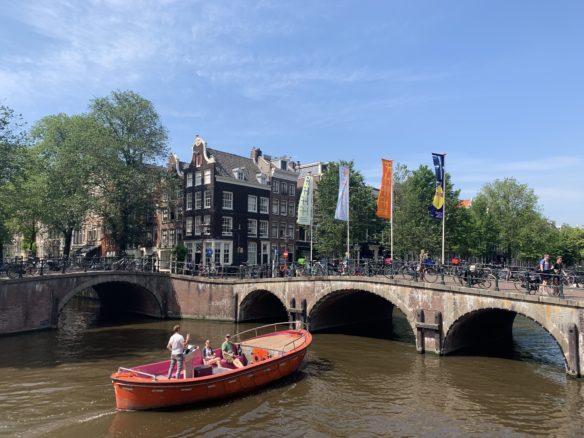 Mid Range:
Citizen M is a comfortable and ultra modern hotel in Amsterdam. Every room at citizenM Amsterdam has wall to wall windows and large beds with luxurious linens. Guests can modify room color, temperature, control the smart TV and also adapt the black out curtains all from an Ipad mini.
We also recommend Motel One Amsterdam and Motel One Waterlooplein as they're good bang for buck, with a great breakfast buffet featuring delicious higher end bakery quality breads, pastries and croissants. All rooms have a private bathroom, air conditioning and flat screen TV.
Budget:
You'll generally find the best value booking short stay apartments in the Netherlands, on sites like Airbnb. This is especially true in Amsterdam's historic center during summer and popular holidays like New Year's and King's Day. Book listings with consistently good reviews for the best experience.
Backpackers should consider fun options like the popular Flying Pig Downtown and Flying Pig Uptown. Both of these hostels are 420 friendly and have been popular for decades. If that's not your bag, stay at the StayOK Vondelpark hostel by Hostelling International. It is located near Leidseplein, which is packed with clubs, bars and music venues.
More Articles on Amsterdam
There is a lot to experience outside the Red Light District. Read our article on Ultimate Tips for Visiting Amsterdam to get the best experience on your visit.
The Netherlands is dotted with picturesque towns. It also has one of the world's best train systems. This means it is easy to day trips. Here are 10 Great Day Trips from Amsterdam.
Amsterdam is packed with wonderful and historic pubs. It's close proximity to Belgium, lends to a great beer scene. Here are some of the most unique Amsterdam pubs.
Amsterdam is well connected to neighboring European capitals via high speed trains. Read our article on How to Spend One Week in Paris, London and Amsterdam. This is a great itinerary for travelers planning a vacation! We also have a helpful week long itinerary for London, Brussels and Amsterdam. The itineraries cover a solid mix of culture, history, dining and fun!
Save Big Money on Trip to Amsterdam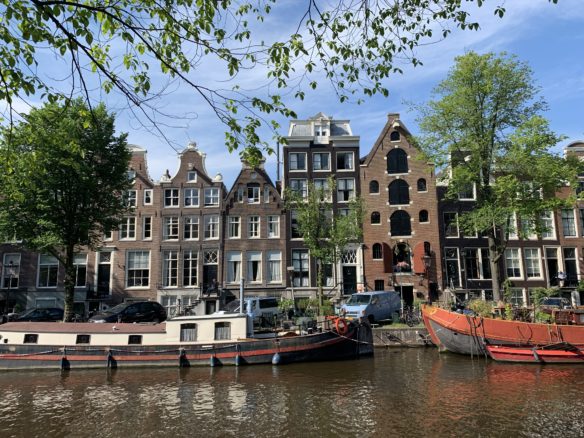 We save thousands every year on travel thanks to credit card reward bonuses. Read our article on travel hacks to save big money. Want tips to maximize credit card bonuses for free flights and hotels? Email me at alex(at)wanderlustmarriage.com!
Red Light District Photo Tips
The photos above were taken on a tripod with our modest Canon Powershot camera with the lens opened wide and the shutter speed set very slow, without flash, to capture as much natural light as possible. We found Amsterdam's Red Light District to be a fantastic place to take night time photos. Just remember, unless you want to get smacked, don't photograph the girls!
Disclosure: This article contains some affiliate links. We receive a small commission when you book or sign up through these links and it costs you nothing extra. When it suits you, please use them, as it helps us help you!